Olympic hurdler Lolo Jones misses the point of the criticism.
(ThyBlackMan.com) If you have not been keeping up with track & field, one of the more popular Olympic sports, then you missed the much publicized American track star Lolo Jones's failure to obtain an Olympic medal in the women's 100-meter hurdles in her second try. However, Olympic athletes like Lolo Jones do not have to win a medal to cash in if they are willing to show a little skin and the right hue. That is what some in the sports world have been pointing out.
Days before the big Olympic 100 meter hurdles event, New York Times writer Jeré Longman wrote a piece critical of Lolo Jones's fame and increasing fortune as a media darling charging it is based on nothing but her looks and not how she performs on the track.
Longman pointed out that,
"Women have struggled for decades to be appreciated as athletes. For the first time at these Games, every competing nation has sent a female participant. But Jones is not assured enough with her hurdling or her compelling story of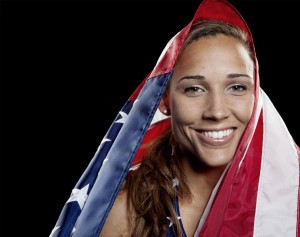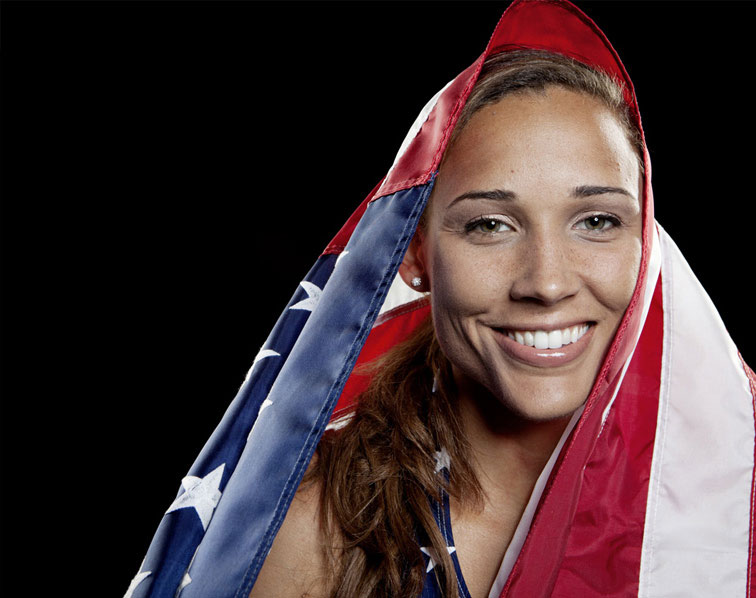 perseverance. So she has played into the persistent, demeaning notion that women are worthy as athletes only if they have sex appeal."
Longman then went on to write about how willing Jones is to take her clothes off for the camera while citing her hard luck upbringing and proclamation that like Tim Tebow, she is also Christian and a virgin. Tebow is another sports media sensation that many believe had not achieved anything on the football field to warrant all the national coverage while ignoring the record breaking season of Cam Newton.
Jones, in a tear filled morning after interview about her loss, was asked about Longman's column responding,
"I think it was crazy just because it was two days before I competed and then the fact it was from a U.S. media" outlet, she said. "They should be supporting our U.S. Olympic athletes.
Many were asking that same question about why Alex Hall, an American  sports writer for Bleacher Report wrote an article predicting Serena Williams would lose in the gold medal women's tennis match to Russian Maria Sharapova.
Lolo Jones misses the point however and to be fair, Longman, a member of the U.S. media was blaming the media for elevating her star above those more deserving who worked just as hard, had just as compelling live stories and had resumes that are more impressive.
The only thing Longman did point out in plain terms was that the two more deserving American female hurdlers were Black women who do not measure up to the false beauty standards of corporate media. Lolo Jones should focus less on her and think about the broader context of Longman's article.
While Lolo Jones may have a Black father, she took mostly after her mother European ancestry in the looks department. He is saying that women should be celebrated and rewarded base on their athletic achievements and not because of a false corporate beauty standard. It is not a personal knock on Lolo Jones and what she has achieved to this point, it is, in this writer's opinion, a knock on the white supremacist underbelly of America manifesting in this case through corporate sports sponsorships, endorsements and media coverage.
Many were asking the question about whether or not Gabby Douglass would receive the big endorsement contracts afforded to many of the past American gold medal-winning gymnasts. Cereal maker Kellogg immediately came forth with a huge endorsement contract for Douglass but that has not always been the case in the past. The fact that the question was in the back of the minds of many just shows the people are aware of these past bias against Black athletes.
Dawn Harper, who was the defending Olympic champion in the 100-meter hurdles, took silver this time around but did not shy away from calling the media out in an interview recently.
"I feel I had a pretty good story — knee surgery two months before Olympic trials in 2008, to make the team but 0.007, not have a contract … working three jobs, living in a frat house, trying to make it work. Coming off running in someone else's shoes getting the gold medal. Uhhh, I'd say I was pretty interesting. I just felt as if I worked really hard to represent my country in the best way possible, and to come way with the gold medal, and to honestly seem as if, because their favorite didn't win all of sudden it's just like, 'Were going to push your story aside, and still gonna push this one.' That hurt. It did. It hurt my feelings."
And there it is.
Staff Writer; Scotty Reid
To join this brother Black Talk Radio Movement feel free to visit; BT Radio Network.
Also connect via Facebook; Black Talk Fan Page.