Justin Norwood; Many are the Afflictions…
(ThyBlackMan.com) Is Satan messing with you?  The Bible tells us that many are the afflictions of the righteous; but the Lord delivers him out of them all (Psalm 34:19).  Satan feels threatened and afraid when a Christian discovers their worth and whom they are.  When a Christian gets real about their faith Satan knows that he cannot stop them from obtaining EVERYTHING that God has for them.  Just remember that greater is he that is in you than he that is in the world (1 John 4:4).  Don't let Satan's predictable distractions sidetrack you from your destiny.  Continue to operate in the fruit of the spirit. " But the fruit of the Spirit is love, joy, peace, longsuffering, gentleness, goodness, faith, Meekness, temperance: against such there is no law." (Galatians 5:22-23).  We must maintain our composure when going through trials.  Stay focused. 
Don't stop standing on God's promises.  The weapons of our warfare are not carnal, but mighty through God to the pulling down of strongholds (2 Cor.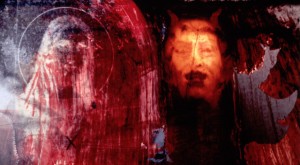 10:4).  You do not wrestle against flesh and blood (Ephesians 6:12).  He honors his word and it will not return unto him void (Isaiah 55:11).  If he said that he will do it, then it will come to pass! It is finished, settled, done!  So when Satan begins to attack you just get excited, because that lets you know that you are on the right path.  Praise God in the midst of your circumstance, it will confuse the enemy!    They will think "why is he praising God with so much going wrong"?  It is because that's what people of faith do.  We praise in the midst of trouble because we know that we have already won.  No matter how it looks, because we walk by faith and not by sight. (2 Cor. 5:7) Here are a few things to remember when you are under attack from the enemy.
What you are going through is part of being a Christian.  "12 Beloved, think it not strange concerning the fiery trial which is to try you, as though some strange thing happened unto you: 13 But rejoice, inasmuch as ye are partakers of Christ's sufferings; that, when his glory shall be revealed, ye may be glad also with exceeding joy." So don't feel like something unfair or wrong is going on.  Get used to the fact that as a Christian you will be tested and tried.  Be glad though, because there is glory to be had from your endurance!
What the devil meant for evil will turn around in your favor just as it states with Joseph in Genesis chapter 50 "But as for you, ye thought evil against me; [but] God meant it unto good, to bring to pass, as [it is] this day, to save much people alive. "(Genesis 50:20)  So, even when people think that what they are doing can stop you, God can make a wonderful end out of it. Their wicked plans and schemes will not work out like that thought it would.
While you are being persecuted, pray for your accusers.  Even though it may seem hard, you must pray for your enemies. "But I say unto you, Love your enemies, bless them that curse you, do good to them that hate you, and pray for them which despitefully use you, and persecute you;" (Matthew 5:44)  Even Jesus spoke on behalf of his enemies. "Then said Jesus, Father, forgive them; for they know not what they do. And they parted his raiment, and cast lots." (Luke 23:34)  Do not hold malice against those that come against you.  Sometimes they do not even realize what they are doing.  When you hold anger and unforgiving feelings in your heart it only blocks your own blessings from flowing.  You overcome evil with good. (Romans 12:21) Besides, vengeance is the Lord's anyway even though we should not wish that on anyone.  Instead we should pray that God have mercy on their souls.  "Dearly beloved, avenge not yourselves, but [rather] give place unto wrath: for it is written, Vengeance [is] mine; I will repay, saith the Lord." (Romans 12:19)
You win! God has your back! He loves and protects his children.  He will see that they are successful. "So shall they fear the name of the LORD from the west, and his glory from the rising of the sun. When the enemy shall come in like a flood, the Spirit of the LORD shall lift up a standard against him. " (Isaiah 59:19)  The spirit of the Lord will come in like a flood against the enemy on your behalf!  That is so wonderful to know he has your path established.  He warns "[Saying], Touch not mine anointed, and do my prophets no harm." (Psalm 105:15) So he truly wants the best for you and will always honor his word.
Your trial is just the test before the testimony and you will be so much stronger and closer to God when all is said and done.  Don't let your trials determine your future.  Use your experiences to grow in faith.  "[We are] troubled on every side, yet not distressed; [we are] perplexed, but not in despair; Persecuted, but not forsaken; cast down, but not destroyed; " (2 Corinthians 4:8-9) It is not over until God says that it is over.  Keep pressing toward victory!
Finally, when you have done everything that you can in the natural just STAND! Let God put his SUPER on your NATURAL to do the SUPERNATURAL!"Wherefore take unto you the whole armour of God, that ye may be able to withstand in the evil day, and having done all, to stand." (Ephesians 6:13)
Staff Writer; Justin Norwood
To learn more about this man of christ visit; Keeping The Vision.