Al-Lateef Farmer; Musician Prince, Yes Prince Rogers Nelson Happy Birthday "Purple Reign Album"
(ThyBlackMan.com) 1984. Year of the Prince…Prince Rogers Nelson, better known as Prince, that unpronounceable symbol, The Artist Formerly Known as Prince or simply, the most apt, The Artist. It was this year that Prince challenged the King (of Pop). Before the summer of 1984 Prince was an immensely talented but misunderstood musician that seemed to embrace Rock & Roll as much as he did to wearing G-string beneath a trench coat. His biracial, androgynous appearance raised eyebrows and question marks about him, but one thing was certain, he was a musical genius. He had written, composed, arranged, sang and played nearly every instrument on his first five albums and had hits with songs like "Little Red Corvette", "Controversy", "I Wanna be Your Lover", and "1999", but his next project took him to heights that few artists had reached and at the time, Michael Jackson owned.
Purple Rain, the album and movie were smash hits that summer and have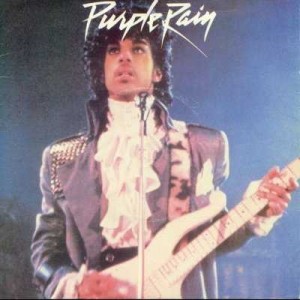 stood the test of time and become classics, one because of the other. The album, Purple Rain was a soundtrack that really wasn't. The album was released a full month before the movie hit theaters and in many ways, tells a better story. Backed by The Revolution, Prince experiments with his sound, infusing more rock and crafted the most memorable music of his career. Only nine songs deep, the album went on to sell nearly 14 million albums and is considered one of the top 10 to 15 albums ever (depending on whose list you're reading). Recall some of those songs in your head right now, "Purple Rain", "The Beautiful Ones", "When Doves Cry" or the almost raunchy "Darling Nikki", my mom always moved the needle on that song, but what had you heard that sounded like those songs before or since?
There was a month to get to know the album by the time to movie came out. 26 years later I don't know if the movie was ever good or was the music just that good. Today, the album seems like one long video, but then it was a cinematic event. Tell me you didn't shed a tear or two when he sang "Purple Rain" at the end? Prince, Apollonia, Morris Day or Jerome couldn't act a lick, but the music made us forget about that and enjoy the movie for what it was a movie about the behind-the-scenes happenings of a struggling musician. It wasn't supposed to set trends or even adhere to industry standards; it was a vehicle to further the careers of Prince and his protégés. Did you expect it to be nominated for Best Picture (the title song won for Best Song)?
I'm mean c'mon, Prince's character was named "The Kid" for crying out loud! Can you even remember any dialogue besides "You have to purify yourself in Lake Minnetonka"? Warner Bros. didn't think much of the film at first either, but after it made $80 million in the box office, Prince was given the opportunity to make a sequel, Graffiti Bridge. Bad idea, the movie was wack and the album that accompanied it didn't reach the magic created by Purple Rain. Prince disbanded The Revolution in 1987 and has gone through various musical, spiritual and business evolutions in the past 20, but remains a creative artist with unmatched talent, but is still just as weird as he was in 1984. I think I'll watch Purple Rain this weekend, don't front like you don't have the DVD too!
Staff Writer; Al-Lateef Farmer
More of his work can be found over at: The World According to Teef. 
Also feel free to connect via Twitter; http://twitter.com/wrldacrdng2Teef