Voters Speak Out: Climate Action is Here to Stay.
(ThyBlackMan.com) This month's election results should be a wakeup call to any politician who had been unsure of Americans' desire for robust climate action and support for a green economy. In states and counties that are red, blue, and everywhere in between, voters favored forward-looking candidates who embraced both the need for and the economic benefits of aggressive climate action.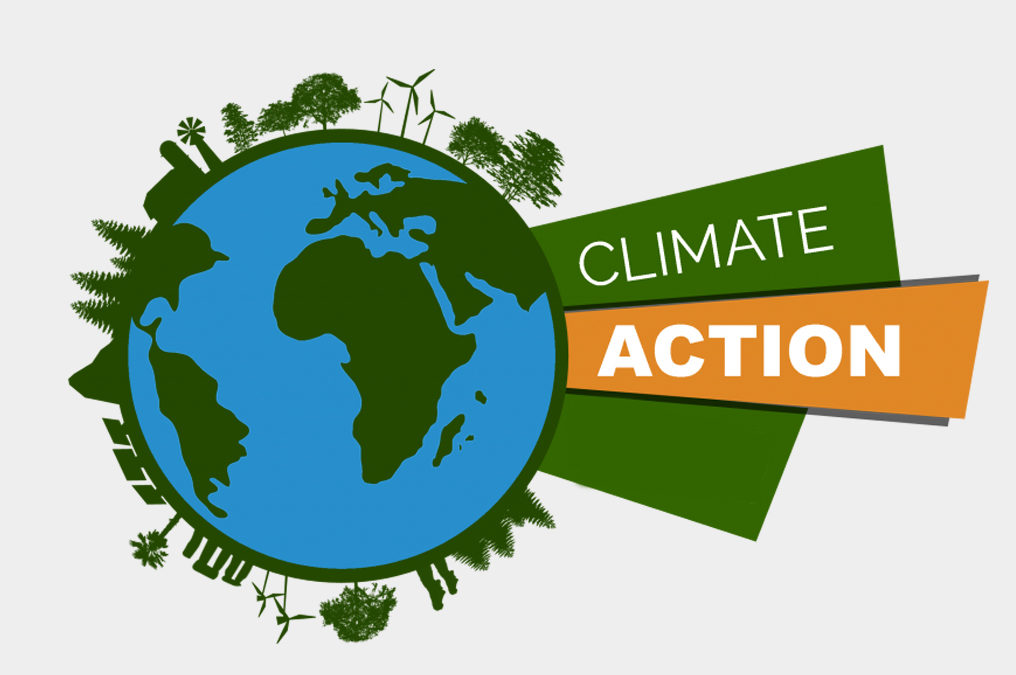 As much of the reporting on this election cycle has already pointed out, reproductive freedom was clearly a heavy driver of Democratic performance on Election Day. That shouldn't overshadow the fact that, in marquee races, well-funded attacks against strong climate policies from the Far Right and fossil fuel interests were ignored or rejected by the voters they hoped to sway. And it doesn't diminish the role that issues like clean energy and a healthy future for our planet and our communities played in galvanizing voters.
The climate crisis is here. It's not politely knocking at our door; it's banging it down. Americans in every corner of this country are hyperaware of it, especially after the dangerous and deadly heat waves and wildfires many of us experienced this year. What we're seeing in our backyards is connected to a larger, global crisis that is affecting all life on this planet we call home. Just-released research shows that the past 12 months were the hottest on record.
This fight has always been about our future but increasingly it's also about our present. Voters get it.
This was especially evident in Virginia, where voters forcefully denied the Republican governor's bid for full control of the state government. The electoral rebuke of Gov. Glenn Youngkin and his views – in which Democrats didn't just protect their state Senate majority but also gained control of the state House – effectively ends his push to undo the climate progress enacted under his predecessor.
Youngkin sought to roll back emissions standards aimed at moving Virginia away from the sale of new vehicles with internal combustion engines as of 2035. And he has been waging an effort to withdraw Virginia from the Regional Greenhouse Gas Initiative cap-and-trade program.
LaTwyla Mathias, who leads Progress Virginia and worked to mobilize voters in this year's election, said that among her organization's digital ads this cycle – which were shown to voters of color, young voters, and women – the ads focused on climate were the top performers.
"Our research shows that climate voters care about freedom: the freedom to breathe clean air, the freedom to live in a healthy environment, and the freedom to make decisions for themselves," Ms. Mathias said. "Black and brown voters showed up on Tuesday because they know we've fought too long and too hard to let special interests take these freedoms from us."
"By electing climate champions, we can fight back on growing health risks and pollution in marginalized neighborhoods, defend our neighbors with severe medical conditions, make sure that our communities have an opportunity to get trained in new jobs so that the transition to clean energy doesn't leave anyone behind, and protect the progress we've made with the Regional Greenhouse Gas Initiative."
So, as we discuss all the fundamental rights that were on the ballot this year and will be in 2024 – abortion, the right to vote, gender equality, workers' rights, and more – let's not forget that the results of this week's elections prove that the right to a clean environment and a habitable planet is a major election issue an ever growing number of Americans – especially those communities on the frontlines of the climate crisis.
Written by Ben Jealous
Official website; https://twitter.com/BenJealous