Black Community: The disgusting tolerance for "talented" athletes that commit domestic violence.
(ThyBlackMan.com) In 1999, the National Football League renamed its "NFL Man of the Year" award after legendary Chicago Bears running back Walter Payton. Payton was a former 1977 recipient of the award and the NFL renamed the award after him following his passing in 1999. Today, each of the 32 teams has a nominee for the Walter Payton NFL Man of the Year due to a player's excellence on and off the football field. There are a lot of great men who play in the NFL as well as professional sports and the vast majority of professional athletes are much more than "athletes" playing a professional sport at the highest level. Unfortunately, the actions of a numerical minority of professional athletes can dim the light on professional athletes as a group at times as with the recent domestic violence allegations linked to Houston Rockets guard Kevin Porter Jr. of the NBA.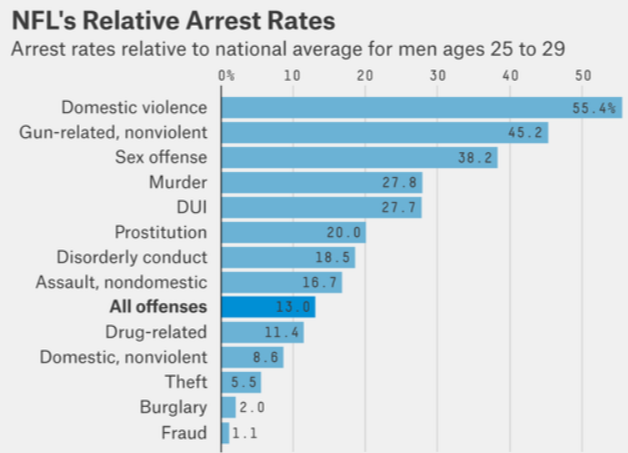 Kevin Porter Jr. was a late first round pick in the 2019 NBA Draft out of USC. Although he had NBA Draft lottery-type talent, there were some questions about his character coming out of college that led him to be drafted later than his talent level was. Since joining the NBA, Porter Jr. has had some bumpy moments both on and off the court including being suspended multiple times for actions on and off the court. He was suspended in his rookie season for making improper contact with a game official and was suspended multiple games for his second NBA season for an offseason weapons charge. Now, Porter Jr. finds himself under a major issue with as he was arrested and charged by the New York Police Department on September 11, 2023 for allegedly assaulting his girlfriend, Kysre Gondrezick. The details of the alleged domestic violence act by Porter Jr. were bad enough for Assistant Manhattan District Attorney Mirah Curzer to say the absurd comment, "This is a serious domestic violence case". Not surprisingly, the Rockets are looking to trade Porter Jr. one year after giving him a multi-year contract extension.
The Los Angeles Dodgers of Major League Baseball are facing issues with one of their athletes as it relates to domestic violence as well. Dodgers pitcher Julio Urías has been a productive pitcher for the Dodgers since 2021. In 2021, he won 20 games and in 2022 he won the National League ERA title. Years before that success, Urías was suspended 20 games back in 2019 for shoving his girlfriend to the ground in a parking lot. Now, Urías is facing felony domestic violence allegations after he was alleged to have had a physical altercation with a woman following a professional soccer match and the Dodgers are apparently moving on from him after giving him a chance from the 2019 domestic violence issues. It is important to note that Urías is not having as productive a season this year as it did in 2021 and 2022 which makes it easier for the Dodgers to want to move on from their standpoint.
Professional sports teams will continue to look the other way when it comes to athletes accused or guilty of domestic violence if they have a lot of talent. Arguably the best wide receiver in the NFL is Miami's Tyreek Hill and he has had a history of violent behavior with women before entering the NFL and even during his Kansas City days. The character of these men who are low enough to assault women is not reflective of broader society but it remains a major issue that needs a deep dive to curtail the domestic violence that women face much more than men face.
Staff Writer; Mark Hines