Things to Know About Tinder: Other Features.
(ThyBlackMan.com) Tinder, an online dating app, has revolutionized the dating scene. It's not just about finding love; it's also about selling feet pics and even peddling products.
This comprehensive guide will walk you through all aspects of Tinder, making sure you take full advantage of this handy tool in the digital dating world.
What is Tinder?
Tinder is a cutting-edge dating app that was launched in 2012. It's an online platform that allows singles worldwide to connect virtually.
With over 70 billion matches made by 2023, Tinder has truly transformed the online dating industry. But, did you know you can use it for more than just dating? Yes, you can even sell foot pictures on Tinder. Tinder feet pics are a thing safe but need to be careful.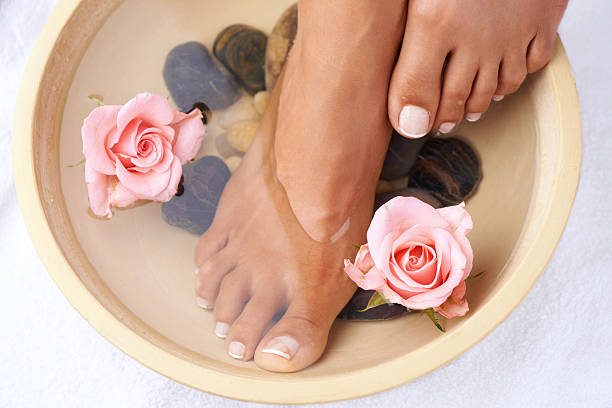 Tinder's Popularity and Ratings
Tinder is available in more than 190 countries around the globe and registers around 1.6 billion swipes daily, making it a popular choice in the online dating market. It also holds a 1.3/5 Trustpilot rating and a 1.03/5 Better Business Bureau rating.
Understanding How Tinder Works
Tinder's operation is quite straightforward. You create a profile, specifying your current location, age, gender, and sexual preferences.
The app then presents you with a series of profiles. If you like what you see, you swipe right. And swipe left if you don't. When the person you liked swipes right on your profile too, it's a match, and you can start chatting.
If you're interested in selling feet pics on Tinder, you need to set up your profile correctly. Use a simple but unique bio, link your Snapchat account to your Tinder bio, use attractive pictures, consider taking a subscription, opt for Tinder Passport, and start chatting with potential buyers.
The Art of Selling Feet Pics on Tinder
Surprisingly, selling feet pictures is a thriving business on Tinder. However, it's not as straightforward as it seems.
You need to apply certain tricks to avoid getting your profile banned. The key is to subtly suggest that you're selling foot pictures without directly mentioning it.
Legal Aspects of Selling Feet Pics in the USA
Selling feet pics is legal in the USA and several other countries, including Canada, Europe, Australia, and New Zealand. However, it's considered an adult profession and is subject to specific laws and regulations.
Potential Earnings from Selling Feet Pics on Tinder
The earnings from selling feet pics on Tinder can vary significantly, with most models charging between $5 and $10 per picture. Top models, however, can charge up to $100 per picture.
Protecting Yourself from Scams
While selling feet pics on Tinder can be lucrative, it's essential to protect yourself from potential scams.
Do not expose your face, avoid responding to personal inquiries, watermark your preview pictures, use secure payment gateways, keep your identity a secret, ensure you get paid before sending the pictures, avoid accepting overpayment, and don't make any payments.
Alternatives to Tinder for Selling Feet Pics
While Tinder is a great platform for selling feet pics, other platforms may offer better features or cater more specifically to this niche market.
Some of these include FeetFinder, Feetify, FeetPics, OnlyFans, Whisper, Foap, Wikifeet, stock photo websites, Etsy, social media platforms, Reddit, and even your personal website.
Final Thoughts
Tinder is an exceptional tool in the digital dating world. Whether you're looking for love or a platform to sell foot pictures, Tinder has something for everyone. With the right understanding and use, you can make the most of this modern dating app and potentially earn a handsome sum along the way!
Staff Writer; Bobby Love