Famous Television Couples Whose Divorces Shocked Audiences.
(ThyBlackMan.com) As we traverse the captivating world of television, we often find ourselves deeply invested in the relationships of our favorite characters. We celebrate their unions and mourn their break-ups with an intensity that often mirrors our own life experiences.
However, nothing is quite as shocking or heartrending as when these much-loved couples decide to call it quits, permanently. This article takes you through the journey of 10 renowned television couples whose divorces left fans utterly stunned.
Alicia and Peter Florrick
Alicia and Peter Florrick from 'The Good Wife' represent a power couple whose mutual need for political and social standing prevents them from acknowledging their separation. Despite their estrangement, Alicia stands by Peter for the sake of their children and his political career, highlighting the complexities of marital dynamics and societal expectation.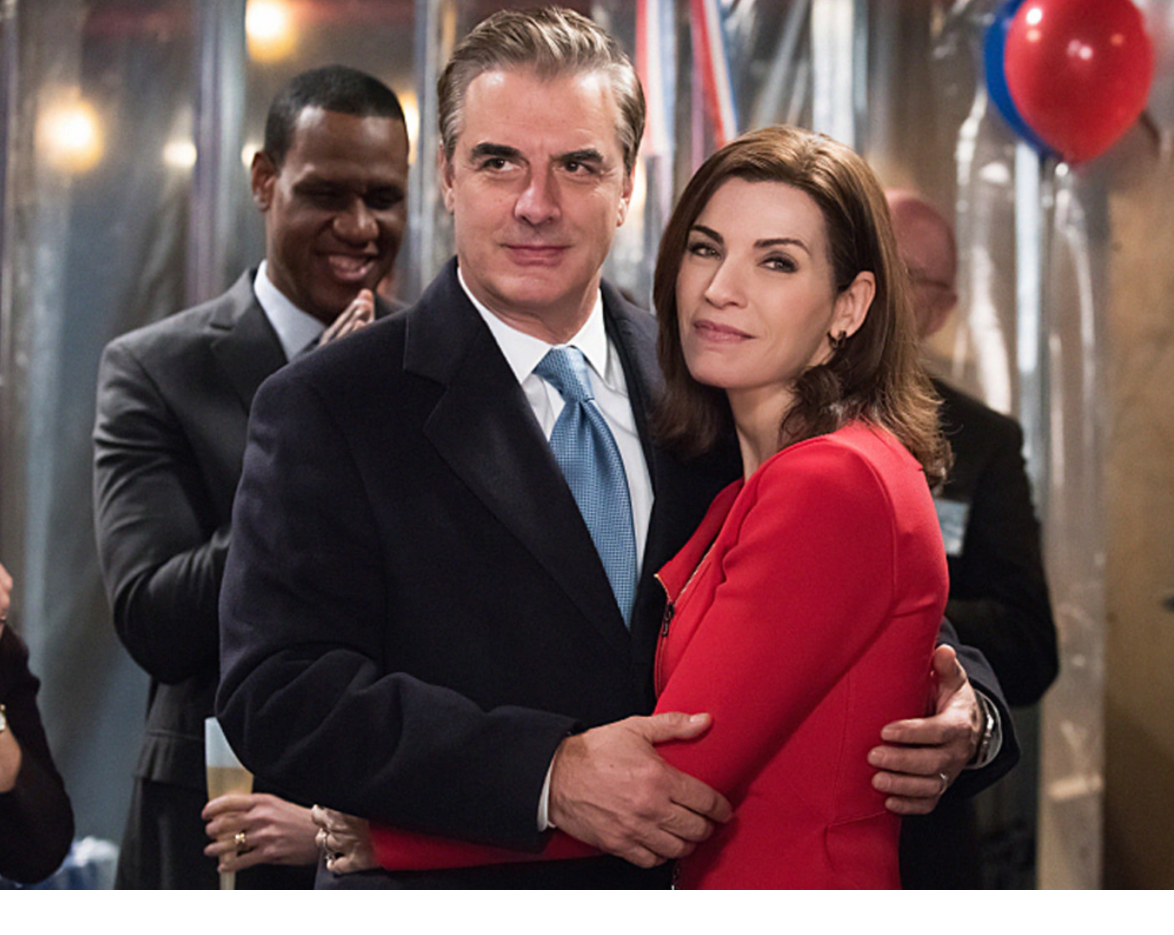 Jennifer Arnold and Bill Klein
In 2022, there were rumors that Bill and Jen from The Little Couple were going to get a divorce. This news surprised the media world. People were actively searching for reasons why the little couple got divorced. However, this information wasn't true. People were just absorbing information without verifying its accuracy.
Midge and Joel Maisel
'The Marvellous Mrs. Maisel' is a popular Emmy-winning show that explores the societal stigma surrounding divorce in the 1950s. The main characters, Midge and Joel Maisel, decide to part ways after Joel walks out on Midge. Despite the societal pressures to reconcile, they attempt to navigate their newfound lives while co-parenting their children.
Frankie and Grace
'Grace & Frankie' is a show about two women, Frankie and Grace, who find solace in each other's company after their husbands leave them for each other. Their journey of heartbreak, healing, and eventual friendship showcases the importance of companionship during challenging times.
Lucious and Cookie Lyon
The high-powered couple Lucious and Cookie Lyon from the series 'Empire' were married long before the start of the show. However, their mutual interest in their business empire keeps them bonded long after their divorce, resulting in a tumultuous relationship filled with power struggles and revenge.
Riddhi Dogra and Raqesh Bapat
Riddhi Dogra and Raqesh Bapat, once termed the 'IT' couple, tied the knot in 2011 after a whirlwind romance. However, their marital bliss was short-lived as they announced their separation in 2019. Despite their split, they surprised their fans by maintaining a strong friendship. They often attend social events together, demonstrating that their bond remains unbroken, even if it has transformed from a romantic relationship to a strong and enduring friendship.
Quote from the couple: "We are two best friends who may not be a couple anymore. But our friendship will continue as it always has, through thick and thin."
Juhi Parmar and Sachin Shroff
Another popular couple that shocked television audiences with their divorce was Juhi Parmar and Sachin Shroff. Known for playing the beloved character of Kumkum, Juhi filed for divorce against Sachin after 8 years of marriage. It was speculated that the main reason for their separation was compatibility issues. Despite the end of their marriage, they continue to co-parent their daughter, Samaira.
Excerpt from Juhi's open letter: "By calling our marriage a one-sided relationship you have not only crushed and negated all the efforts that I put into our marriage but also insulted me publicly and assassinated my character."
Jennifer Winget and Karan Singh Grover
Jennifer Winget and Karan Singh Grover met on the sets of the popular TV show 'Dill Mill Gayye' and quickly fell in love. Their on-screen chemistry translated into a real-life romance, which culminated in their wedding in 2012. However, their marriage was short-lived, and they divorced in 2014 after just two years of marital bliss.
Rashami Desai and Nandish Sandhu
Rashami Desai and Nandish Sandhu met and fell in love on the sets of the superhit TV show 'Uttaran'. They married in 2012 but divorced four years later after a tumultuous separation period. Despite the harsh circumstances surrounding their divorce, they now maintain a cordial relationship.
Dimpy Ganguly and Rahul Mahajan
Dimpy Ganguly and Rahul Mahajan's relationship remains one of television's most controversial love stories. After winning Rahul's heart in his reality show 'Rahul Dulhaniya le Jayenge', they married in 2010. However, their marriage ended in a public and messy divorce in 2015. Dimpy is now happily remarried and settled in Dubai, while Rahul tied the knot with Natalya Ilina in 2018.
Conclusion
The world of television has given us numerous memorable couples whose relationships have both delighted and saddened us. While their divorces might have shocked us, they also serve as a reminder of the complexities of relationships and the challenges of maintaining love in the limelight.
Staff Writer; Greg P. Ford