Technology Innovations That Have Transformed Photography.
(ThyBlackMan.com) Technology has transformed all aspects of our lives. There is no area left untouched by technology and this includes photography. Many years ago, photography required expensive cameras that were difficult to operate. Films had to be washed in a studio to print the photos. Technology has ensured you can take a photo using your mobile phone and instantly share it with the whole world.
There are many technological innovations that have impacted the world of photography. These innovations have helped photographers take better-quality photos. We look at some of the top innovations and their impact on photography.
Technological innovations and photography
Digital photography
The biggest innovation that has changed the world of photography is digital photography. Photography is now accessible to everyone, even to kids. You don't need an expensive camera and can shoot with your mobile phone. You can view the photos and edit them instantly. Social media allows you to share your photos with whomever you want. Digital photography has done away with the need to print photos. This is a good development since it is eco-friendly and reduces the need for paper.
The growth of the internet has revolutionized digital photography. You don't need to worry about running out of space on your camera. You can upload the photos online, and they would be available to access anytime. The internet has also made it easy to get resources to help you be a better photographer. It also gives you access to tools to edit photos like a professional.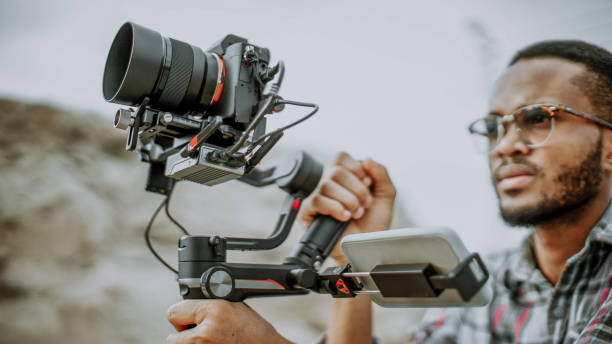 Drone photography
A very popular trend today is drone photography. Drones that were considered surveillance equipment are today available for use for everyone. Small drones have been designed that are fitted with good-quality cameras. You can fly these drones easily using a controller or even through an app on your mobile phone.
The drones can then be used to take photographs or videos. You can get great photos with a view from the top. There are even options to take panoramic photos. Technological innovations have made drones portable. You can fold them and keep them in your suitcase. From wildlife photography to wedding photography, drone cameras are being used everywhere.  
High-resolution photography
The first digital camera was made by Kodak in the year 1975 and had a resolution of 0.01 megapixels. Today, we have mobile phones with cameras offering 12 MP or 48 MP resolution. Mobile cameras are so powerful that you can zoom into the moon and get a close-up shoot. Professional cameras are even more powerful and have resolutions of up to 400 MP.
The higher the resolution the better the quality of the photograph. Earlier, zooming in on an image would cause it to deteriorate. But thanks to technology, cameras allow you to zoom without affecting quality. High-resolution photos are of course attractive, they are very helpful in applications like surveillance and satellite photography. 
Enhanced camera sensitivity
Earlier, low light meant poor-quality photos. But today we have cameras with higher sensitivity to light. These cameras can take quality photos even in low light. In fact, low-light photographs have become a genre in itself. It is no longer required to get additional lighting, which may not be possible if you are shooting wildlife photos. 
Handy cameras
Previously cameras used to be bulky devices. Carrying them around was a problem. But today cameras are small and handy. You can easily carry them in your handbag or even in your pocket. The evolution of mirrorless cameras has ensured the growth of small and light cameras that are incredibly powerful. Mobile phones that fit in your pocket can now be used to take quality photos. This has made photography accessible to everyone and not just to professionals.
Stock photography
If you need photos for a marketing brochure or for your website, you don't have to look for a photographer to click them. Stock photography websites like Dreamstime.com are available that have thousands of stock images in various categories. You can get the images of your choice. All you need to do is select the stock photos of your choice, download them for free or pay for them (depending on the license), and start using them. 
Virtual reality
Virtual reality (VR) and Augmented reality (AR) are innovations that have had a significant impact on photography. It allows photos to be taken in different places that can then be viewed using a headset. It creates an immersive experience making the viewer feel they are watching the images live. It has great applications in travel and tourism as also real estate. 
We only hope that technological advancements in photography soar even higher in the future and allow us to capture moments in the best ways possible.
Staff Writer; Ricky Washington