Tips on Choosing the Best Router for Gaming.
(ThyBlackMaan.com) Anyone who has ever played a video game online has experienced the frustration of occasional dips in the connection or lagging out of a session entirely. While the specific causes can vary, from the server, setup, or internet service provider, many often overlook their routers. And it's usually a good idea, to begin with, this device, especially if it hasn't been replaced or upgraded in a while. In this article, we'll discuss some tips on what you require to do to get a router that will best meet your gaming needs.
Review your setup
You must review your setup first – from power cycling or restarting your device and testing the connection through an Ethernet cable instead of wireless to selecting another area in your home to see if the WiFi is in a dead zone. A thorough assessment of your system will allow you to isolate the problem without making any financial commitments yet.
Once you've determined that your setup is fine, the next step is to get in touch with your ISP. Once you have exhausted your options with troubleshooting and new equipment you can now consider giving your network gear an upgrade. You can look for the best router for gaming at websites like Rushrouter.
Establish a budget for your gaming router
The prices for gaming routers can vary, and the amount of money that you'll spend on the device will ultimately be determined by your budget. As such, you must first check how much you can allocate to a router before you begin shopping for one. In this way, you won't be wasting your time browsing through devices that you won't be able to afford anyway.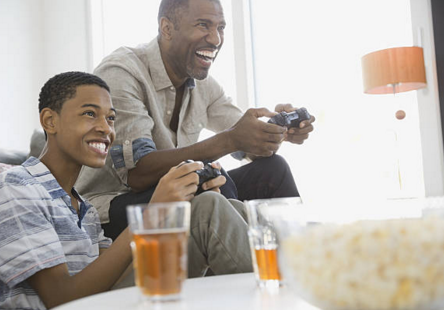 Ensure that there are no compatibility issues with the selected router
While the majority of gaming routers today shouldn't have any compatibility issues with any ISPs, it's always a general rule of thumb to check it first anyway. This is especially true if you're planning to get a combination of a modem and router. Modems tend to use the type of technology that the chosen internet service provider (ISP) utilizes. If a DSL internet is paired with a cable modem, for instance, the connection won't work.
So get in touch with your ISP and request a list of routers that are compatible with the network services they provide. It will save you a lot of time troubleshooting or replacing the device in case it doesn't work.
Explore available options
If you're working on a tight budget and can ill-afford to spend too much on a gaming router, you must explore all available options first. Doing so will give you a better chance to find inexpensive alternatives than you would have had otherwise. But check reviews to make sure that the device has the features that you're looking for.
Choosing a router that will measure up to your gaming standards might sound like a complicated affair, but it doesn't always have to be that way. With these tips, you'll surely get the device that will be able to deliver a fast and stable network connection.
Staff Writer; Kelvin Moore