Boarding schools in London.
(ThyBlackMan.com) Best boarding schools in UK are located in London. Tuition at best London private boarding schools allows international students to get quality traditional British education.
Features of studying in best boarding schools in London
Studying in London boarding schools for foreign students most often begins at the age of 11-12, when children are more prepared for independent living in boarding schools.
Obtaining secondary education in private boarding schools in London provides excellent preparation for admission to international universities, as well as guarantees the full development of the child. The educational system in prestigious private boarding schools in London involves a combination of academic, creative and sports classes, during which the creative, leadership and communication qualities of students are developed.
The schedule of schoolchildren is set quite strictly, the time for various activities and leisure hours is clearly delineated. Prestigious boarding schools in London are responsible for the safety and comfort of children, so they are always under the supervision of professional teachers and educators. Accommodation in the best boarding schools is organized on campuses on the school grounds.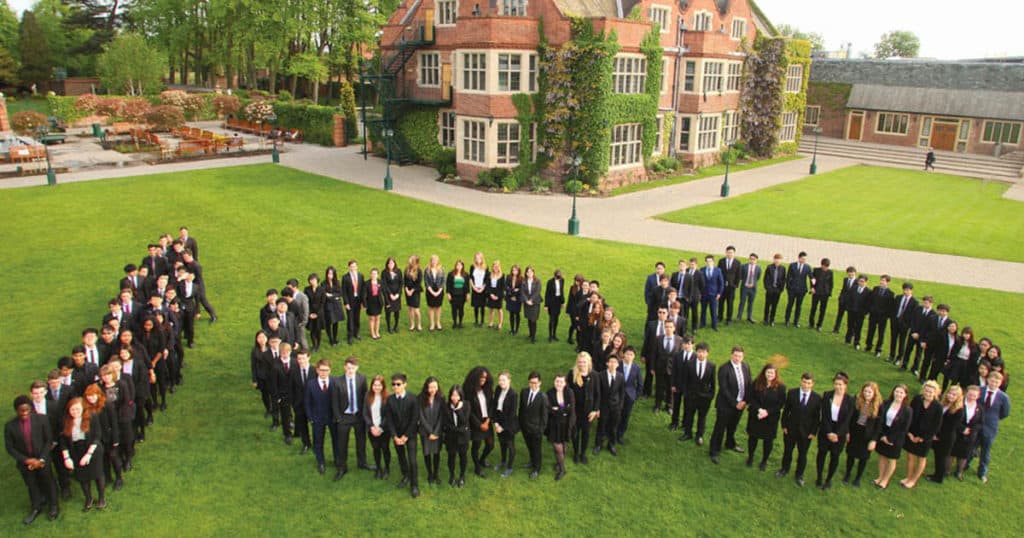 Features of studying at prestigious boarding schools in London
Boarding schools in London are divided into private (independent) and public, there are some fundamental differences between them:
Prevalence and popularity: there are more than 450 private boarding schools in the UK and about 35 public
Accessibility for foreign students: independent boarding schools accept students from all over the world without any restrictions, while British citizens and members of the European Union can study in a public institution
Cost: private boarding schools will require quite an impressive investment, since the institution develops only at the expense of student fees. In state boarding schools, only accommodation is paid, and the training programs are free (financed from the state treasury).
Admission to best boarding schools in London
For admission to English boarding schools, applicants need to collect a certain package of documents, which includes:
An extract of estimates for the last few years
Recommendations from teachers
Certificate of knowledge of the English language at the required level
Motivation letter or essay
Some schools ask for additional exams to study in-depth programs, as well as interviews directly in schools or remotely.
Notable UK Schools Ranked by MSN
On the MSN portal, English Eton College, Harrow School, Westminster School, Oundle School and Ampleforth College were included in the list of the most elite private schools in the world.
Eton College is a private school for boys from 13 to 18 years old, which is located near London, next to Windsor Castle. The college was founded by King Henry VI of England in 1440. The main task of the educational institution was to prepare students for admission to King's College Cambridge.
During its tenure, Eton College has graduated 19 British Prime Ministers. In addition, among the students of the school at one time were the famous writers Percy Bysshe Shelley, George Orwell, Aldous Huxley, actors Tom Hiddleston, Hugh Laurie and other famous personalities.
Harrow School, a London school for boys, was founded in 1571. The institution is known not only for its outstanding academic programs, but also for its sporting traditions: for more than 200 years, golf competitions have been held between students of Harrow and Eton College. Harrow School is also considered the birthplace of squash.
Among the graduates of the school are such iconic figures for the history and culture of Britain as Winston Churchill and George Byron. One of the most famous English actors of our time, Benedict Cumberbatch, also studied at Harrow School.
Westminster School is a mixed school located in the center of London, within the walls of Westminster Abbey. Although the school was officially founded in 1371, children were taught here as early as the 900s.
In addition to 7 British Prime Ministers, the school has produced many famous scientists, writers, politicians and businessmen.
One of the largest boarding schools in England, Oundle School in Northamptonshire has more than 450 years of history. The school was opened under the name Laxton Grammar School in 1544, and in 1556, after the death of the founder Sir William Laxton, received its current name.
During its work, Oundle School has educated more than one generation of prominent politicians, military leaders, scientists, cultural workers, artists and athletes.
Ampleforth College is also known as Catholic Eton. The institution was founded in 1802 and is still run by Benedictine monks from Amplefort Abbey. Today Ampleforth College is the largest Catholic boarding school in the United Kingdom. The college practices coeducation.
Among the graduates of the educational institution are Rupert Everett, James Norton and many others.
Grading system at best boarding schools in London
The grading system in British boarding schools is alphabetic, ranging from A * (excellent) to U (unsatisfactory). In some private boarding schools in London, a second grade is also given – for diligence, from 1 (active work and interest in the subject) to 5 (the student does not try at all). The double grade is very convenient for both the student and his parents. It seems to restore justice, because it often happens that some subject is not given, despite great efforts, and bad grades finally demotivate.
Staff Writer; Jay Barker