NFL's Justin Jackson doesn't run away from critiquing corporate politicians.
(ThyBlackMan.com) The 2021 NFL Draft is this week and there is plenty of star power and recognizable names at the top of the draft. There are expected to be a handful of quarterbacks and wide receivers taken in the first round and the amount of offensive "skill" positions that will be selected in the first round make for excitement and intrigue for the 2021 NFL Draft. There are talented running back prospects available in the 2021 NFL Draft even if the position is one of the most physically demanding among all of the sports. Don't expect to see the Los Angeles Chargers take a running back in this year's draft due to their tandem of starter Austin Ekeler and his backup Justin Jackson. Both players averaged a solid 4.6 rushing yards per attempt last season even though both battled some injuries during the 2020 NFL season. Many sports fans wouldn't know much about Justin Jackson given his entry into the NFL as a former seventh round NFL Draft pick but he has become a voice against some of the most recognizable names in politics.
Justin Jackson was a star running back in college for Northwestern University before entering the NFL. He left Northwestern as one of the best players in school history and joined former Heisman Trophy winner Ron Dayne as the only running backs in Big Ten Conference history to rush for more than 1,000 yards in all four college seasons. Despite his production, Jackson was a seventh-round draft pick in the 2018 NFL Draft. In the NFL, it is very hard, given the competition for jobs, for seventh round draft picks to stay with their original teams for two years and Jackson is entering his fourth year with the Chargers. He also plays a position as a running back that has a short "shelf life" due to the physical hits and pounding of defenders attempting to bring down ballcarriers numerous times over the course of the game.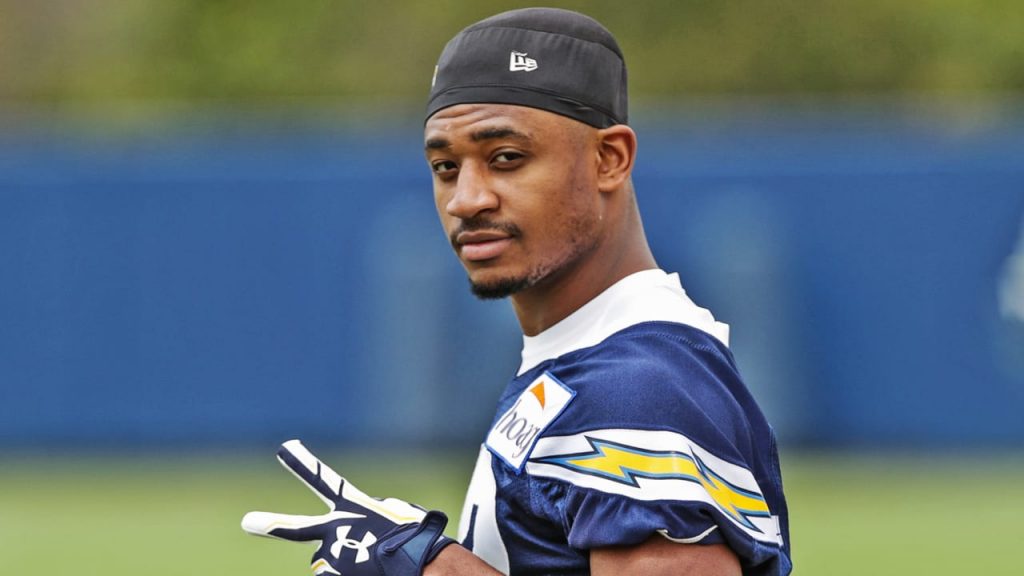 Despite what Brett Favre thinks, politics and sports do intersect because people play sports and they are affected by political issues and matters. Athletes are not robots unaffected by social and societal issues. Justin Jackson clearly understands this and is building a name as a figure beyond his athletic career. Prior to Nancy Pelosi's election as leader of the House earlier this year in January, Jackson was among the activists pressuring politician Alexandria Ocasio-Cortez and other Democratic House lawmakers to take advantage of this vulnerability to force a vote on one for "Medicare for All." This "Force The Vote" campaign was started online by political comedian Jimmy Dore. Jackson joined Dore in publicly pressuring Ocasio-Cortez on Twitter with numerous tweets to her about holding Pelosi and the Democrats accountable.
As many know by now, unsurprisingly, Ocasio-Cortez and the other "progressive" Democrats who are known as "The Squad", unanimously voted for Pelosi and Americans did not get "Medicare For All" or even a floor vote for it. Justin Jackson's own story of losing his mother to breast cancer is a major reason the issue of "Medicare For All" is so important to him and he has found his public voice against politicians like Neera Tanden. In February 2021, he started his own YouTube channel named "The Takeover", where they "cover daily politics and news". Despite making over a million dollars in his brief NFL career, Jackson reminds people that he is a 25 year old human being first and a 25 year old running back second.
Staff Writer; Mark Hines