Tips to Consider When Choosing a Personal Injury Attorney.
(ThyBlackMan.com) After being involved in a personal injury accident, picking the best attorney to take up your claim is paramount to getting the full compensation you deserve for the losses you suffered. 
Choosing an attorney can be challenging. Often, there'll be an array of options for you to pick from. You need to consider their skill set, experience, expertise, and availability. This will help you choose between the wide pool of lawyers and end up with a qualified attorney like those at becauseyouwanttowin.com. 
So, how do you arrive at that best attorney? We've prepared some tips to guide you into hiring an attorney who can confidently handle your claim.
Hire an Experienced Attorney
Your attorney's level of experience will make all the difference in the negotiation and settlement process. Before you hire an attorney, inquire about their experience when handling other similar cases in the past. Find out their success rate and their ability to take your claim to court if need be.
Expect the insurance company to do background research on your attorney. If the party at fault finds out your lawyer lacks experience, they will use this to their advantage. Chances are that they will attempt to bargain their way into making a settlement outside the court. The compensation, if your lawyer lacks enough experience, will likely be less than you deserve.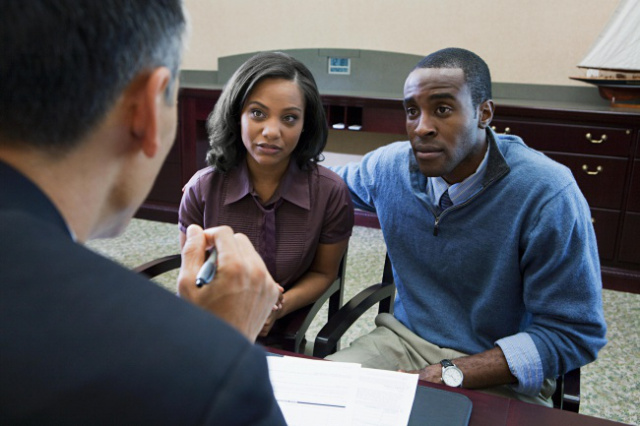 Hire an Attorney with a Good Reputation
Hiring an attorney who has a good reputation and can fairly and quickly resolve personal injury cases raises your chances of obtaining your deserved compensation. The reputation adds value to the credibility of your case — not only in the defendant's perspective but in the courts too. An attorney with a good reputation puts the client in a great position even before a case begins.
Get an Attorney Specializing in Personal Injury
Personal injury law is an intricate subject involving specific regulations and rules to follow. It's easy to get an attorney that handles personal injury law along with other disciplines like divorce law, among others. 
However, an attorney that only specializes in personal injury is in a better position to accurately valuing the case. Such an attorney's primary focus on the practice equips them with the unique skills to go deeper in your case, realizing traps set by the defendant's insurance.
Research on Attorneys Online
Fortunately, you can find an attorney by researching online. Check whether the attorney and their firm have a license and good standing within the state that your accident occurred. 
You'll notice that states have local bar associations with every attorney's registration in the databases. Remember to check your attorney's bar status and whether they've been sanctioned or had disciplinary measures taken. 
Notably, do not choose your lawyer based on the verdict numbers you find listed on their past cases. Each case is very different,  and the amount of damages is dependent on various factors. Getting even the least damages awarded for some cases is a big win if the plaintiff's odds were very low. 
Trust Your Gut
Even after going through all the guidelines on getting the best lawyer, it's time for you to decide. Ultimately, your gut will most probably be right. Give some time speaking to your lawyer before deciding on whether you will hire them. Ensure you like them; you'll spend a lot of time with your attorney.
Get a Personal Injury Attorney
If you have gotten involved in an accident, consider getting an experienced personal injury lawyer rather than attempting the claim by yourself. Insurance companies and other individuals at fault will most likely come with a legal team. 
A good attorney will have experience in negotiating fair settlements. Experienced personal injury attorneys will also have access to a team of experts and the ability to provide a more accurate estimate of the damages you suffered.
Staff Writer; Greg James