Five groundbreaking sports stories from 2019.
(ThyBlackMan.com) If you missed out on following sports in the year 2019, you missed a lot. The environment of professional and collegiate sports looks to be changing significantly and athletes are continuing to be vocal about social and human rights issues. There has been and will always be teams and athletes that capture the imagination of the viewing public with their talents, abilities, and accomplishments but more and more sports fans realize that the game on the field or court is a small part of the importance of sports in broader society. The following is a list of the five most groundbreaking sports stories of the year from five to one:
The end of the Colin Kaepernick saga?
Colin Kaepernick has etched his name in sports history and American history forever due to his protest back in 2016. He has not played in the NFL since then but remains relevant when injuries to NFL quarterbacks occur and guys off the street are signed ahead of him. In the 100th season of the National Football League, Kaepernick's relevance was strengthened after the NFL set up a workout strictly for him, which is unusual and unheard of. He captured a lot of headlines during his November 17th workout for his performance and the "audible" he made when the NFL put ridiculously strict guidelines for the workout. He remains unsigned despite a solid performance.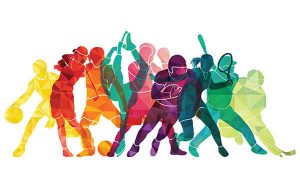 The dearly departed
Sports mortality is brought up when an athlete's career is winding down or cut short due to injury. However, sports isn't actually life or death and there were some noble sports figures who passed away during 2019. Many people outside of the city of Boston might not know the name, Pumpsie Green, but Green was the first black player for the Boston Red Sox and died in July. Baseball Hall of Famer Frank Robinson also blazed a trail as the first black manager in major league history in 1975 during his stellar playing career. Robinson passed away in February. Another Hall of Famer, Willie Brown, made his name in the NFL but did not forget about his mother as part of his NFL Draft contributions later in his life. Brown died at the age of 78 in October.
2019 FIFA Women's World Cup
The United States Women's National Soccer Team has been historically strong but during the 2016 Summer Olympics the team shockingly did not medal. During the 2019 FIFA Women's World Cup, the team was a dominant force and had numerous on-field celebrations that drew widespread but undue criticism. They also made waves for being vocal about equal pay and how it relates to women in all walks of the American workforce. The team was led by Megan Rapinoe, who is one of the most socially and politically outspoken athletes in sports. Rapinoe has become significant enough to draw the attention of Trump as well. She has been an advocate against white supremacy and advocate for Colin Kaepernick and represents allyship.
Mental health matters in sports
The importance on mental health in society has become extremely vital. Therapy and counseling are as important as exercising and having great nutrition. It makes sense that sports organizations would understand that maximizing an athlete's performance includes their mental well-being. The NBA has become big on mental health and the NCAA began using even more resources for the mental health of collegiate athletes in 2019.
College sports are forever changed
One of the biggest issues with college sports is the lack of racial diversity in leadership positions. There is a lot that is made about the lack of black men as head coaches in major college football but there was parallels in the lack of black men as college FBS conference commissioners. In 2019, that changed with the hiring of Keith Gill as the Sun Belt commissioner and Kevin Warren as the new Big Ten Conference commissioner. The Big Ten is arguably the most powerful conference in the country along with the SEC.
Those developments were just the tip of the iceberg with the new landscape of college sports. In October, the state of California announced plans for the Fair Pay to Play Act. This bill does not mean that colleges in California like UCLA and USC can pay college football and college basketball players as employees but it potentially gives those athletes opportunities to have more freedom in college to make money due to their skills as college athletes. It is likely that bill led to the NCAA voting unanimously to allow college athletes to profit from their names, images and likenesses in November. College athletes still do not get paid but the old landscape of college sports has moved significantly and forever. Big news as college football celebrates its 150th season.
Staff Writer; Mark Hines