The 5 steps in to ensure enhanced health.
(ThyBlackMan.com) With each New Year we make resolutions to be fit and healthy and with it we promise to adopt a healthy lifestyle. We start with a bang however within few days all goals and resolutions are mere resolutions and we are done with them. However the key is to adopt something which is easy and all we need to do is make small changes that can make big difference in our life. We can start with these and slowly and steadily can bring a big change in our life and lifestyle. We should thus strive to achieve some health goals and the road to better health doesn't always mean to make big changes. Let us review few basic things that we can incorporate in our life to achieve enhanced health.
De-stress yourself
Regular exercise, meditation and breathing techniques to reduce stress are the best way to start your day and make a significant change in your life. Indulge in easy and small things which can be as easy as listening to soothing music, reading a good book, enjoying your plants, playing with your pet as all these activities are a good stress buster and you can lead a healthy and lively life. These activities can prolong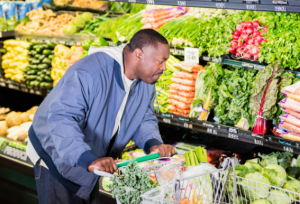 stress and can erase a number of health problems including heart disease, stroke, high blood pressure, depression, migraine, obesity and many more.
Get to bed on time
Most of us hardly get the seven or more hours of sleep that adults need. We are busy watching TV, indulge in some other acts or playing a game on our cell phone and thus we do not even know when we are late for sleep. Over a time shortage of shut eye can raise a risk of a heart stroke regardless of your age, weight or anything else and thus sleeping on time is of prime importance. Make a regular sleep and wakeup schedule and stick to it even on your day offs and it really helps in staying healthy.
Check your posture
Next time whenever you are at your desk working on your laptop take a moment and see whether your posture is right. Straighten your back, tuck in your stomach and place your feet flat on the floor with your legs uncrossed. You will feel relaxed this is easy and it can help you to avoid back pain as this is a common problem for many these days. You can adopt few healthy habits like skip the elevator and take stairs this way you will have a good blood circulation in your body which is key to a healthy body.
Watch your weight
Maintaining a healthy weight lowers your risk of heart disease, stroke and some types of cancer. For women there is another reason to keep their weight in check as it decreases the risk of pelvic floor disorders. Keep weighing time to time and exercise and have a good diet control to keep your weight in check.
Make diet changes
Adopting a healthy diet is the key to a healthy body and it is essential for everyone to do it. DietHive is here to help you do exactly that. It takes nothing or very little to adopt a healthy diet and avoid junk and fried stuff. Replace sugary drinks with a glass of water; if you get hungry between meals eat a handful of almonds or cashews, a piece of whole fruits rather than junk. These small changes would bring a lot of changes in your lifestyle and this is easy.
Your health is in your hands and all you need to do is make small changes to ensure enhanced health so start today.
Staff Writer; Carla Moore