Top 8 Current Rappers To Check Out.
(ThyBlackMan.com) You read the title right, this is the "Top 8 Modern Rappers to Check Out." There are mixed views on today's hip-hop. Either it's viewed as all bad and trash or people enjoy it. It's no different from any genre of music and modern hip-hop artists are usually compared to artists who were hot decades back.
Those artists' best works are still relevant and a lot of it set the groundwork for those who came after them but a lot of it no longer sells like it did then. That's just facts. Especially when you hear some of the recent stuff compared to the newer stuff a lot of it comes off as dated or certain parts just don't do it anymore.
In listening to a number of modern artists with my younger brother—by four years—I came to appreciate many of them and discover sounds I enjoy. Let's get into the top eight modern rappers to give a listen.
8. Lil Dicky
Mixing comedy with some rapid-fire wordplay, Lil Dicky is really impressive. It would be easy to overlook him based on what he raps about and not viewing him as serious but his skills are enough to make naysayers think twice. The songs "Lemme Freak" and "Pillow Talking" are highlights.
Suggested Work: Professional Rapper (album)
7. Lil Uzi Vert
Lil Uzi is a rapper whose stuff I can just chill out to. He has some energetic stuff and harder, energetic stuff is more my speed but I really got into his work. While he may come of similar to his contemporaries, he also includes his rock influences enough to not get lost in the shuffle while also still being associated with a particular wave in hip hop. The uniqueness he brings is what sets him apart to a degree. Uniqueness bolsters creativity and he can only go further from here.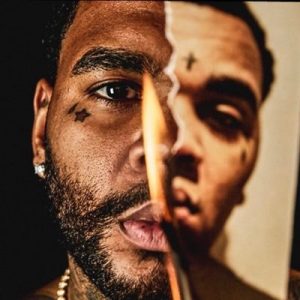 He's also serviceable as a feature on songs just in case his albums and mixtapes don't do it for you. Although, I will say his debut album is really good from start to finish and features The Weeknd and Pharrell. Will his second album Eternal Atake ever come out? Who knows?
Suggested Work: Luv Is Rage 2
6. 21 Savage
The growth in ability 21 Savage experience from his initial mixtapes to I Am > I Was is truly commendable. He went from shorter, better than basic but still enjoyable verses to verses with some more meat on them. Plus, he did it without totally compromising his flow and the vibes his albums and mixtapes give off.
21 is more polished now and knowing how young he is, it's scary and intriguing to think how much better he could get.
Suggested Works: Savage Mode, I Am > I Was
5. Young Thug
Going through some of the current artists out, Young Thug was the first one recommended by my brother. Maybe he felt Thugger would be more my pace to ease into these artists. He was right! When I heard "Harambe" I was hooked. He's not your best singer but he just goes for it and it works for him. He does some interesting things in songs when he gets to use his voice beyond flowing.
A Young Thug feature is also worth listening to. As a matter of fact, if says "feat. Young Thug," you're in for a treat. I haven't been disappointed by him yet.
Suggested Works: Jeffery, Super Slimey
4. Denzel Curry
I really dig Denzel Curry. He's similar to Lil Uzi Vert in that he has rock influences and that comes through in his music and accompanying videos. It's that extra edge that adds to him being familiar flow-wise but truly unique creatively. Sometimes his stuff can be a commentary on something and go over listeners' heads until a few listens such as "Clout Cobain."
That said, he does have songs you can vibe to and that's good but it's his more energetic songs that I really get into.
Suggested Works: Ta13oo, Zuu
3. Kendrick Lamar
Kung-Fu Kenny is an artist who gives off the same kind of content as my number one pick. You'll get some tales of street life and making wrong decisions in life but also some stuff you can just chill to. On top of that, he can provide social commentary in a way that won't put you to sleep. Kendrick Lamar can keep that energy up regardless of what he's rapping about.
That's one thing I dig about him: his energy. When you put that with his delivery and you got something that really stands out. When mixed in with my number two and number one picks, you get some variety you can point out immediately. Since he sounds like neither but consistently delivers strong work.
Suggested Works: Good Kid, M.A.A.D City, Damn
2. Drake
Drake took some time to grow on me. My brother is a big fan and I was indifferent. He's someone that many enjoy, others begrudgingly. The thing is, Drake is a force on the mic. On the other hand, his albums might not be everyone's cup of tea. It's not that they're bad albums—far from it—but it can come down to what you prefer. What you enjoy listening to content-wise.
Of the artists on this list, Drake was the hardest for me to get into. A lot of it is mid-tempo and vibe-oriented and I dig faster, energetic, aggressive music. However, his lyrical ability and delivery grew on me. I appreciate his beat selection and how they go perfectly with his flow. Everything comes together on tracks for him and it works.
As a featured artist, he's like water: he can fit the direction of roughly any song he's included in. Sometimes another artist's song ends being Drake's song. Very versatile and clever with lyrics. Drake has a roster of strong albums, so it's a bit difficult to pick one or two ones to suggest.
Suggested Works: What A Time to Be Alive, Take Care
1.  Kevin Gates
Before I actually sat with some of Gates' work and my brother gave me some recommended songs, I had heard "Satellites." I dug it but I didn't follow up on his other work until much later. To be truthful, I wish I jumped on his mixtapes much earlier. He's a consistent artist where the mixtapes tend to be great and the albums are really good.
Kevin Gates can do the club songs for the ladies but he's strongest when it comes to songs about the streets and his life. A lot of rappers that came along towards the end of the 2000s and the 2010s bring in singing to their songs. Gates is no The Weeknd but he knows how to use his voice at certain points of the song for infliction.
It was through listening to Kevin Gates that I was able to really appreciate a lot of modern rappers. Some have similar sounds and vaguely similar deliveries but there's something you'll vibe with.
Suggested Works: The Luca Brasi Story, I'm Him
Since it's a top eight, these are the artists who make an impression on me the most but I'd love to hear who you would move around or even who are in your top eight. Drop them below.
Staff Writer; M. Swift
This talented writer is also a podcast host, and comic book fan who loves all things old school. One may also find him on Twitter at; metalswift.