Kickstarting Your Business: Everything You Need To Know.
(ThyBlackMan.com) Getting an idea for a business can be extremely thrilling. You start off with the excitement, then comes the planning and the research. Getting you to a point where you feel confident to take things further and kickstart your business. However, aside from knowing the idea inside out, there are elements that you need to think about when it comes to building up a business and brand and making it a success. Do you know what it really takes? With that in mind, here are some of the things that you need to think about.
Do you have what it takes?
Sometimes all you have is the need and desire to work for yourself. You have the ambition to be your own boss, and you have the confidence that you can make a success of anything that you put your mind to. But do you have what it takes? It isn't always plain sailing at the beginning, and even if you think you have the strongest of ideas, it takes courage, business know how and a heck of a lot of guts. Many people have the desire to do it, but not got the tenacity to see it through. So there will be a few things to consider to ensure that you have what it takes, physically and mentally. Here are some of the things to think about. 
Here's the thing, you need an idea
We have already mentioned that to have what it takes to even start up a business, you first need an idea. This can come to you in two different ways. You either spot a gap in the market, or ihave an idea that just comes to you one afternoon. It could be that you see the power of going it alone in a skill or the career you already have, or you notice that you could create a product or provide a service that is lacking. Either in your area or in general. Then there is the idea you get simply by hunting out something to make this ambition of yours a reality. Perhaps looking online for businesses that can easily be started from home, turning what is already a hobby like blogging into a business, or generally seeking out something that you can do. There are many business ideas knocking around, so you are bound to find a glimpse of inspiration in something. 
The importance of a business plan
Once you have your idea you need to get to the stage where you can put together a business plan. This is often a step that can be skipped, with people eager to jump straight into trading, but a business plan can be a crucial element of your business. You get to have the chance to look at all the aspects of your business, from whether you need the investment to make the dream a reality. Which is a business plan could help you secure. But it can also help you to realise the direction in which you want to take with your business.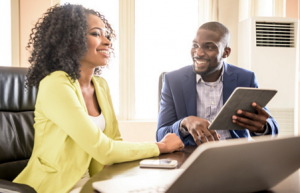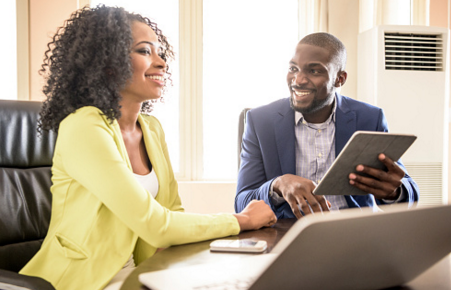 What about the finances?
We have touched on the subject that a business plan can help you to gain some form of investment, but you also need to know exactly how much you potentially need to help you make this business a success. Not only that, but the type of investment you may want to consider. There can be things such as a business loan, or other options like getting investors on board. You can also look to friends and family or even invest your own savings into it. There are many factors to consider, all options of which will have their own pros and cons to think about. So if you do need some form of investment to kickstart your business, ensure that you know what you are getting yourself into before signing on the dotted line. 
Where will you work from?
Another factor to consider would be where you will work from. Many businesses that are just starting out will begin at home as this can be a huge cost savings on things like leases and rates. But, you also need to factor in the difficulty working from home can present. There are, of course, many benefits. You get the flexibility of working at times that suit you, and it also working around your family. To avoid there being too much distraction, a great tip is to work out when you work best and are at your most productive. Also having a dedicated area to work can also make a difference. 
Think about your brand
The nest thing you may want to think about would be the branding side of things, and often the issue that you have is getting this right from the outset. A logo and a brand itself may be low on the priority list for you as you are keen to launch your business and get things moving. However, taking the time initially to focus on the logo and brand may save you making changes further down the line. This is when websites like Looka can come in handy. It can be time to make the right changes to logo and brand before the launch of your business, so that you have the confidence that it will shine from the word go.  
Make more of your online presence
Most things are done online these days, you only have to look at the way you handle things day to day to see the importance of it. So having a presence on social media platforms can prove extremely useful. There are certain aspects that you may need to think of, such as coming up with a content strategy, and missing things up between sales and topical posts. There are other elements that can help you to build and engaged and organic audience. Things such as responding to messages and comments, actively liking people's posts and also commenting on other posts yourself. 
Think outside of the box when it comes to marketing
Marketing is such an important element of any business, so getting this right is going to be very important. This is when you need to think beyond just your social media posts and explore all other aspects of the business. Here are some of the examples that will help you when it comes to your marketing campaign. 
Consider your local community
There is a recent switch of trend where people are wanting to support their local businesses and shop small, and as a business owner this can be hugely beneficial to you. You can focus social media updates locally by targeting Facebook and LinkedIn groups. You can even get involved in local events, joining forces with local charities, and helping out within the community. The small things that you can do could make a big difference to the business you have and your popularity locally. It could be an excellent platform to build upon. 
Be the expert you know you are
Whatever your business may be, the chances are you are the expert, so be that expert that you know you are. It may sound crazy, but be proud of what you do, seek out people wanting answers to questions where your business can help. Don't be afraid to pass on your expertise, be that as a comment on social media or as a comment on someone's blog post. The more you do, the more impact that you will have. 
Make the most of SEO and your website
Search engine optimisation is very important for any business to thrive in a saturated market of websites and search results, so getting your keywords and content right will be important to help your business to be successful. Take the time to seek out the things that are needed to help your website be suggested in search results, and also think about it in terms of the content you share digitally. 
The benefits of a company blog
A company blog could be a great addition to your business and your website. It proves to be a great asset for things like SEO as you can include different keywords and link back to your website in different ways. This means that you get a wider reach when it comes to be suggested in search results. A blog post can also be an informal way of selling to your customers and clients, you are indirectly giving them information which may lead to them clicking through to the main website and making a purchase. It can also serve as content for social media updates. 
Don't be afraid to outsource
Finally, don't be afraid to outsource certain aspects of your business. It can be so tempting to be the powerhouse behind every aspect of your business but as your company starts to grow, the time you have is finished and therefore it can become impossible for you to do everything you want to do. Take time to outsource area so fighters business that may not be your strongest point, or that take up huge chunks of your time. It leaves you with time to focus your energy where you can make the most difference. 
Let's hope these tips help you to kickstart your business effectively.
Staff Writer; George Hill