Xbox Game Pass: Things You Get and Miss Out on If You Subscribe.
(ThyBlackMan.com) Xbox Game Pass is currently the best game subscription service available on the market. With more than a hundred games, cross-platform compatibility, and reasonable monthly fee, the Game Pass offers true value for money. The two-year-old service is soon coming to Windows 10.
Microsoft currently offers Game Pass service with three pricing plans. For console and PC, there's a $9.99 monthly fee. However, Microsoft has slashed the monthly fee on PC as a part of the introductory offer. For the time being, Xbox Game Pass will be available for $4.99 on PC. That said, new users can join the service for $1 as the Game Pass for PC is currently in beta stage. There's an Ultimate plan that includes Xbox Live Gold subscription and gives access to the console and PC games. This plan is available for $14.99 and you can join it for just $1.
Xbox Game Pass: Things to Expect
Now when you know what you get with each plan, here's what you can expect from Xbox Game Pass no matter if you subscribe for PC, Console or both.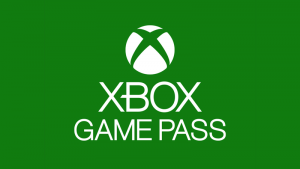 Instant access to newly launched games
There are more than 300 games available in the Xbox Game Pass library. This includes PC and console games both from first-party and third-party developers. Interestingly, Microsoft also lets the subscribers play new games as soon as they are launched globally. This year, games like Gears of War 5 and The Outer Worlds will be available on Game Pass on the same day of their launch. Microsoft is also offering early access with the Ultimate plan.
Fresh content
Microsoft regularly adds new games to the Game Pass library and it also maintains the collection for a long time. Unlike Games With Gold and Sony's PS Plus, games stay in the library for quite some time. However, some games leave the catalog and are replaced by other new titles, if you look at the overall collection, the games available in the library are comparatively better and most of them are worth a shot.
Classic games
In the huge library of games, it's easy to find some classic games which arrived either as backward-compatible titles or from a major franchise. The good thing is that Microsoft has created a balanced mix of games as it offers old titles from popular franchises like Tomb Raider, Halo, and Gears of War. It's good for those who are new to the Xbox ecosystem. Game Pass also gives die-hards a chance to play their favorite games again.
Multi-platform support
As noted before, Microsoft is bringing Xbox Game Pass to Windows 10. The subscription service for PC is currently in beta and is available in more than 30 markets across the world. Those with Ultimate plan can play on both PC and console with a single subscription which makes the deal more interesting. If you're planning to get Xbox Game Pass for Windows, make sure to update your PC with the latest version of Windows 10.
Microsoft says that soon it will add more than 100 PC games to the library. Interestingly, these titles will come from publishers like Sega, Deep Silver, Bethesda Softworks, Paradox Interactive, and Devolver Digital. Microsoft's Phil Spencer said that the company is committed on the console. It will bring new games from Xbox Game Studios the same day as their official global release. Microsoft has acquired many studios in the past and the company is currently working with over 75 game developers and publishers to bring PC games to Xbox Game Pass. New games will be added to the Game Pass every month, said Spencer.
Things you'll miss out on if you subscribe to Xbox Game Pass
Xbox Game Pass is an interesting service. For just $9.99 a month you get access to a huge library of games. You can download and play these games on your console or PC depending on your subscription plan. The company also offers discounts on downloadable content and games if you're a subscriber. But there are some issues.
You don't own the games
If you're an Xbox Game Pass subscriber, you pay a monthly fee for the experience. It doesn't matter if you use the service or not. You do not own the games that you download using Game Pass. As long as the game is available in the library, you can play it. So you can't say for sure how long it will be there because Microsoft adds and removes games from the library. It means if you're playing your favorite game and haven't completed it, there are chances that Microsoft will just remove it any time. The good thing is, if you want to play the game further, you will get a discount for the purchase.
Staff Writer; Corey Shaw
Have any Tech Tips? News? Hit up our Tech Guru at; CoreyS@ThyBlackMan.com