The Truth About the Issue of Abortion, Biblical Facts, and "Hypocritical Evangelicals."
(ThyBlackMan.com) The values on which pro-life activists are basing their solutions to abortions are not biblically  based. We, together, will factually examine this issue. Even, a 5th grader will be able to understand, what the Bible says, in regard to this issue, that is, if understanding is what you truly seek.
America does not have an abortion problem; it has a sin problem. The real problem is, do the American religious communities believe in the principles, judgments, precepts and verses, as laid out in the very Bible, that they are obligated and required to live up to and defend, as the Lord our God has laid out solutions, when it comes to sin.  And yes, the solutions include, as "the current hypocritical crop of Evangelicals" like to say, the murder of an unborn child.
It is not commonly known, but the Roe v. Wade decision made, by the Supreme Court of the United States, was actually supported "by five" Republican Party-appointed Justices and the Chief Justice, Warren Burger, was an appointee of Republican Party President, Richard Nixon. The significance of the five Republican Justices voting in favor of Roe v. Wade, cannot be understated, as had the Democratic Party-appointed Justices, not voted with the majority Republican-appointed Justices, the right of a woman to choose to abort an unborn child, would still be the law of the United States. The Roe v. Wade Supreme Court decision was a landmark, 1973 Supreme Court decision that established a woman's legal right to an abortion. The Court ruled, in a 7-2 decision, "that a woman's right to choose an abortion," was protected by the privacy rights guaranteed by the Fourteenth Amendment to the U.S. Constitution.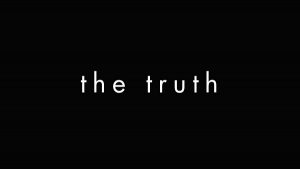 So, at this point, let's hash out the issue of abortions from a Biblical stand point. You may go to your Bible and verify, what is about to follow. There is no intent to spin this issue.   The abortion issue has been politicized, by the current Republican Party and "hypocritical Evangelicals," for their own nefarious gains. You only need to examine some of the state legislatures sponsoring these bills; they are some of the most overtly, racially oppressive and anti-equal rights states in our union. They have advanced a  misinformation campaign, when it comes to the scripture of the Holy Bible and a woman's right to choose, when it comes to her body, in order to get gullible voters to vote for Republican candidates, because of this one issue. Roe v. Wade, the decision by the Supreme Court, simply gives women the right to choose, whether they will follow God's edict, when it comes to the issue of aborting a fetus. That's no different, then you as a person having the choice to sin or not to sin. However,  God tells everyone, if you make the choice, that is not in keeping with His commandments, you can expect to suffer consequences for your sinful behavior. See Deuteronomy, the 28th chapter, starting at the 15th verse.
Here is what the Holy Bible clearly and unambiguously states, when it comes to a woman's right to choose and notice, these scriptures do not differentiate, in regard to men or women. The scriptures apply to both, men and women. Go to the texts of these verses, and see for yourself.  The verses do not say, only men have the right to choose!
Deuteronomy 30:19
I call heaven and earth to record this day against you, that I have set before you life and death, blessing and cursing: therefore choose life, that both thou and thy seed may live:

Joshua 24:15
And if it seem evil unto you to serve the LORD, choose you this day whom ye will serve; whether the gods which your fathers served that were on the other side of the flood, or the gods of the Amorites, in whose land ye dwell: but as for me and my house, we will serve the LORD.

Joshua 24:22
And Joshua said unto the people, Ye are witnesses against yourselves that ye have chosen you the LORD, to serve him. And they said, We are witnesses.

Judges 10:14
Go and cry unto the gods which ye have chosen; let them deliver you in the time of your tribulation.

Proverbs 1:29
For that they hated knowledge, and did not choose the fear of the LORD:

Luke 10:42
But one thing is needful: and Mary hath chosen that good part, which shall not be taken away from her.
So you clearly see, that God, does not take from a woman and anybody else, the ability to choose, when it comes to walking in His ways and following His commandments, statues, and judgments. The propaganda, that the current Republican Party promotes and has ingrained in the minds of non-readers of  and those who do not study scripture, is that the Lord our God, in some manner, has taken away the right to choose from women. And that, is just not true. There is no scripture in the Holy Bible that supports, that notion. The verses do not exist. The simple point, being made here, is that women, just like men, according to the Bible, have the God given right, "to choose," whether they  indulge in sin or follow the teachings of Jesus Christ.
Of course, abortion is a sin, and any woman who chooses that sin, is guilty of violating, the commandment to multiply life. Given that; a clear deterrent to women, considering an abortion, is an effective confession from women that conveys their experience of the consequences of the sin of aborting a child. But, we rarely see such confessions today, by women or men for that matter, in most churches, primarily due to confessions not being politically correct or encouraged. Here are the relevant scriptures from the Bible itself, which clearly states how to reduce sin, and the rate of abortions, which of course is a part of that sinful universe. Please, look-up these verses and read the text of each, yourselves!
Leviticus 5:5
And it shall be, when he shall be guilty in one of these things, that he shall confess that he hath sinned in that thing:

Psalms 32:5
I acknowledged my sin unto thee, and mine iniquity have I not hid. I said, I will confess my transgressions unto the LORD; and thou forgavest the iniquity of my sin.

James 5:16
Confess your faults one to another, and pray one for another, that ye may be healed. The effectual fervent prayer of a righteous man availeth much.

1 John 1:9
If we confess our sins, he is faithful and just to forgive us our sins, and to cleanse us from all unrighteousness.
There is almost universal agreement within the American society and indeed worldwide, aborting of a fetus or intentionally terminating a pregnancy, is a sin. However, there is little agreement, when it comes to solutions to this sin. Thus, the current Republican Party, along with hypocritical Evangelicals have exploited this lack of agreement, when it comes to the solutions surrounding the abortion issue; using the issue to advance their political agenda. And now, we as a nation are stuck with the politicization of this issue, which is unfair to us and to the millions of women who find themselves engulfed by this campaign of politicization. They are able to do this, because the American church, has largely abandoned its responsibility in providing women and men with the  experience of confessing, as outlined in the Bible to the sin of abortion and all sin.
If you, do not believe that confessions work, when it comes to impacting sinful behavior, you need only look to the organizations of Alcoholics Anonymous and Narcotics Anonymous.  At these meetings, one must confess in front of others that he or she is an alcoholic or an addict, before speaking about the consequences of their use of alcohol and narcotics. These two organizations, use the principles of confessions, as laid out in scriptures of the Bible, of one's sinful behavior, when it comes to the abuse of alcohol and narcotics. In the case of Alcoholics Anonymous, they have been doing it with great success for approximately 85 years, and Narcotics Anonymous has been doing it with the same success, when it comes to narcotic addiction for approximately 70 years.
At the heart of these organizations success, is a 12 step program, which emphasizes confessions, as a mean to free the user from the addiction of these drugs, and forever change their lives. I make the argument, that the power of confessions, as described in the Bible above, not only helps the individual, but it also affects the listener. Others are chastened  and disciplined by one's words. Public confessions in front of an entire congregation, or even small group confessions reminiscent of the early Christian church, especially when it comes to the issue of aborting a child, will have an affect. The affect will not only be upon the speaker in terms of healing, but also upon listeners, who maybe thinking about having such a procedure or know of someone, who might be thinking of having the procedure, because the Bible shows us the power of confessions, when it comes to sin.
This is why I stated at the beginning of this piece, the values on which pro-life activists, are basing their solutions to abortions are not biblically based, because they have dismissed the wisdom of the Word of God, when it comes to the use of confessing. These people, who call themselves Christians and indeed, the American church have abandon their responsibility to use the solution of confessions, as outlined by the Lord our God, to reduce the sin of abortion and unhealthy sexual encounters, which lead to an abortion.
Here is the conclusion of this matter; there are, too many, well meaning people, some Christians among them, who would rather follow an admitted liar, the current Republican Party, which has politicized the sin of abortion for political gain, and hypocritical Evangelicals, instead of the wise teachings, as detailed in the Holy Bible, which is the Word of the Living God.
Refer this article to your Pastor or Spiritual Leader and ask them to comment on it, for further clarity.  Biblical facts and the truth matters.
Staff Writer; James Davis
Mr. Davis is a leading expert and consultant in Financial Analysis and Social Dynamics. He is a graduate of Florida A. and M. University(FAMU), a former stockbroker, and a human rights activist who resides in Sanford, Florida. He was awarded the prestigious Governor Haydon Burns Scholarship to attend FAMU and while at FAMU was awarded the first Martin Luther King Scholarship. He is the author of four books, among them is "The Fix This Time," Boost Your Retirement Income! Simultaneously Create Jobs and Spur Consumer Demand (https://www.amazon.com/dp/B00MI3PD2M).
Note: Just recently he released a 'New' book which is entitled; Hey, God's Talking To You, The Study Book.
This brother can be reached through his blog @, (http://www.thefixthistime.com).