How to Come Back From a Business Loss.
(ThyBlackMan.com) There are many motivational books for entrepreneurs who fail. Most of them tell us the right things and it's easy to acknowledge the points written on those pages. The most difficult part is living by such facts. Why do we often consider failure as a dead end rather than a necessary speed bump?
The problem is people loosen up when they fail. They forget to smile, they forget that a business failure doesn't mean that they are a failure. Thousands of entrepreneurs fail every day. Do you think that they all are losers? Anybody can get things wrong and it's absolutely fine to feel lovable even if your business fails or you suffer a huge loss.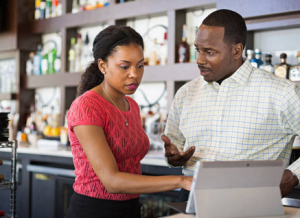 A business can do pretty well, and it can fail badly. However, all of us don't always do what we decide to do. We don't stick to the idea of forgiveness and acceptance, and we keep beating ourselves just because sometimes we make mistakes. As a result, we often hurt ourselves and others, and we also get hurt. We want someone to praise us for the good things we do because we are too terrified to face criticism. Even the positive form of criticism feels like drinking poison because positive criticism shows us what we lack.
All these experiences and feelings make us run away and we think about starting something new. Something fresh from scratch because we don't want to live under the shadow of our failures. It's time to imagine a new way of living your life and here's what you can do to not let a business loss impact you or people around you.
Get one-on-one with your ego
Your ego pushes you to feel like a loser because your ego wants to see you controlling everything and the outcome. The best thing about failure is that it helps you see your true self. You get to learn what is in your control and what is not. Relax, take a deep breathe and stop expecting because when you act and don't expect, you can save yourself from a lot of pain.
Trying to sell a product? You can polish your skills, boost your knowledge, present your company in the best possible way, and improve your services to minimize the potential faults. That's what you can do and that's what you can control. Beyond that, everything is just uncontrollable. You can't make someone agree to your thoughts, no matter how good you are and how awesome your offer is. When you cry over a failure or a mistake, it's because of your ego.
Analyze the situation
Of course, a loss in business really means that things are screwed up. Mourning the loss is a part of the process, but soon you'll realize that it is not helping you. Focusing on what you can do is more rewarding. Ask yourself why your business failed. What can you do to fix problems if there's a way? How it all started and when?
Answering these questions may not be easy for you, but it will be meaningful. It will help you understand the real needs of your company and you will get a clear idea of what you can do and what you cannot. By choosing to focus on the next move when learning from failure, you can move on quickly.
Plan your journey
Have you ever spent your days feeling sad over broken dreams, only to realize later that, whatever happened made you a better person and the journey you took is better than what you lost? You have been there before. Now utilize the free time that you have got. Learn things which you always wanted to learn. Spend time on finding ways to make quick cash. Keep in mind that having more income streams will help you in the long run.
Plan your next adventure because now you have become a better entrepreneur. Now you have gained more knowledge and experience. Failing wasn't easy, and its aftermath can haunt you again. But now when you know your true self and have become wiser, it's time to get up and get started.
Staff Writer; Corey Shaw
Have any Tech Tips? News? Hit up our Tech Guru at; CoreyS@ThyBlackMan.com