5 Reasons You Might Become Valid for Receiving Social Security Disability Benefits.
(ThyBlackMan.com) When you're not able to work because of disability or injury, you can consider applying for Social Security Disability (SSD) benefits depending on your diagnosis. Even though SSD is free and helpful, in most cases, it's not easy to qualify for it, which is why a lot of people end up purchasing private disability insurance. Before you spend your money, though, find out about
1. Severe or terminal disease
The following reasons you might become valid for receiving SSD benefits:
Generally, you should have been suffering from a certain disease for more than a year to be valid for receiving SSD benefits. However, if you have an extremely severe or terminal disease, such as HIV or cancer, you might have the right to get the benefits. All you should do is ask your doctor to provide a proof of a severe or terminal disease you're suffering from.
2. Long-term disease
In case you're struggling with a long-term disease or injury for over a year and you're not able to continue working and make money, you are more likely to receive SSD benefits. However, if you fail to prove that your disease is chronic through medical evidence, your request might be denied. Ensure you have proof from your doctor before applying.
3. Severe mental disease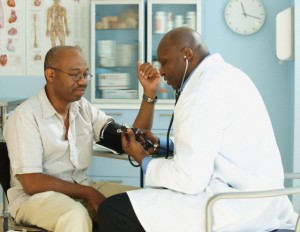 One of the most common reasons people apply for SSD benefits is because of severe mental disease. The unipolar depression, bipolar disorder, post-traumatic stress disorder, and schizophrenia are a few of the severe mental diseases that will grant SSD benefits. Since several mental disorders are a lot harder to prove than any other diseases, it's imperative that you get a professional diagnosis from a doctor.
4. Statutory blindness
Having worse than 20/200 vision equals statutory blindness. Because you are unable to see, you're going to experience difficulty doing your regular work or any other normal work duties that other people are able to do. Those who qualify for SSD benefits due to proven statutory blindness tend to get more cash monthly than people with other disabilities.
5. Medical insurance
If you need medical insurance, you can also try to apply for Social Security Disability benefits. If you suffer from severe disease and you don't want to file for benefits from the government, you might actually be forced to file as you need to pay for your treatment. If you receive SSD benefits, you automatically receive medical coverage too, but in the form of Medicaid.
Filing for Social Security Disability benefits is tricky and one little mistake can result in a denial. That's why it's important to gather all the necessary documents and maybe consult a lawyer if you have no idea where to start. SSI Lawyers, for instance, help people receive Social Security Disability benefits. Most importantly, a lawyer will help you save time and nerves while going through the process of receiving disability benefits. You can try it yourself, too – especially if you can relate to any point mentioned above.
Staff Writer; Craig Jones