Yet another aspiring young basketball talent decides to bypass the NCAA system.
(ThyBlackMan.com) One of the biggest stories in sports right now is the corruption being uncovered in men's college basketball. College sports including men's college basketball has long been known for having a broken system where some of the best college basketball recruits take money from boosters or other sources to join some college programs. Recently, a federal jury convicted three men charged of felony wire fraud and conspiracy to commit wire fraud for facilitating payments from the shoe company to the families of high-profile recruits to influence them to attend Adidas-sponsored schools.
Basketball is the one sport where one athlete can make a massive difference on a team so acquiring highly talented high school basketball talent takes on a bigger magnitude than other sports like football and baseball. A large reason for some of the corruption in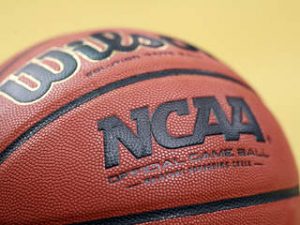 college basketball is due to basketball players not being able to enter the NBA out of high school unlike over a decade ago when guys like LeBron James, Dwight Howard, and Tyson Chandler were making waves. However, there have been a very small number of young basketball players who spent the year making money playing basketball while avoiding NCAA basketball before entering the NBA since the NBA changed its rules.
Since the 2006 NBA Draft, high school players have been ineligible to be drafted into the NBA. Former McDonald's All-American Brandon Jennings was somewhat a trailblazer as the first American to skip college to play professionally in the Euroleague. He decided to play professional basketball in Italy instead of playing college basketball and signed with Lottomatica Roma of the Italian Serie A for $1.65 million net income guaranteed. There were tough cultural and physical adjustments for Jennings during his year overseas but his professional basketball aspirations were not really hurt as he was drafted was selected tenth overall by the Milwaukee Bucks in the 2009 NBA Draft and he became the first player who skipped college to play professional basketball in Europe to be drafted by an NBA team. He has had a decent NBA career, is currently playing basketball overseas, but has earned around $40 million during his NBA career.
There have been a few other guys who took similar paths to the NBA to Jennings like Emmanuel Mudiay and Terrance Ferguson in recent NBA Drafts. Both Mudiay and Ferguson are projects at this point in their young careers. The news that the NBA make a significant change to its G-League, the NBA's developmental league, has already led to a major decision for an aspiring NBA player. Darius Bazley, a top 10 basketball prospect in the class of 2018, was planning on taking the G-League's offer of  "Select Contracts" worth $125,000 to elite prospects who are at least 18 years old but not yet eligible for the NBA draft. However, he is now going to spend the year earning $1 million as an intern for New Balance prior to entering the NBA Draft. Bazley is represented by NBA agent and Klutch Sports co-founder Rich Paul, who calls Bazley's decision, the product of a broken system of the NCAA and college basketball. Bazley will reportedly be paid a $200,000 base salary annually over five years, assuming he is on an NBA roster in the second year and in the league each season thereafter. It appears that if the NCAA will not pay college athletes then young sports talents will find other alternatives to make money prior to becoming professionals.
Staff Writer; Mark Hines