4 Reasons To Start Your Own Business.
(ThyBlackMan.com) Starting and creating your very own business doesn't have to be a dream that you never attain. In fact, more and more people than ever before are choosing to go it alone and create their own business. Doing this can be exciting and freeing, but it can also be daunting and scary. There is a lot less security than being employed, at least at the beginning. So why do so many people choose to do it? Below are some of the reasons for starting your own business right now.
Be Your Own Boss
If you don't like working under someone and you are finding it increasingly difficult to be someone's employee, then starting your own business will give you what you want. You will no longer be beholden to a boss, although you will have plenty more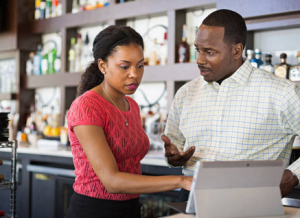 responsibilities in many cases. Despite that, or even because of it, you will have a lot more freedom, and you can implement strategies in any way that you see fit. You can use the suppliers that you want to use, such as Tax Return for your taxes, rather than having to deal with the people your boss has chosen. It's a wonderful feeling, and although you will have a lot of responsibility, you will also have your own mind.
Do Something You Like
Often when you get a job, it is because it pays the right amount, or is in a good location for you to commute there each day. Occasionally you might also be lucky enough to find a job doing something you like that also fits in with your financial needs and your location. If you run your own business, you will be able to do what you like and are interested in, while earning the money you want. Eventually, however, this may take some time in coming, and that is something to be aware of, you might even choose to turn a hobby into a business, which suits many people perfectly.
It's Relatively Easy
You don't need a business degree or even any experience when it comes to starting your own business. You can find out everything you need to for free online or in the library, and then get started. If you don't have experience, it may take longer, of course, and there could be some large areas of trial and error, but that shouldn't stop you from trying. The great thing about running a business is that there are very few (if any) barriers to entry. If you want to do it and you feel ready, then why not go ahead and see what happens?
You Can Keep The Day Job
If you're nervous about quitting your day job to work full time on your business, then don't worry; you don't have to. You can very easily run a side business from home while also going out to work each day. That means you will have the security of a regular income, but you can also enjoy setting up your business and seeing it grow. There will hopefully come a time when you are able to quit your day job and work full time on your business, but you won't have to make that choice until you are truly ready.
Staff Writer; Peter Short