7 Relationships Every Adult Man Should Have.
(ThyBlackMan.com) Getting older requires a lot of responsibilities, and men experience a lot of growth as you age. When you get older, there are certain relationships you should build to ensure you have the friends, family, and necessary connections to handle your everyday responsibilities and keep you moving in the right direction. No matter how old you are, here are seven relationships every adult man should have.
1. Children
If you have children, you want to ensure you build a healthy and happy relationship with them, no matter if you and the mother remain together or not. Fathers tend to work extremely hard to provide for their families, and this often means lacking a tight relationship with their children. However, you must do whatever you can to keep an open and honest relationship with your children so you can help them grow into mature adults.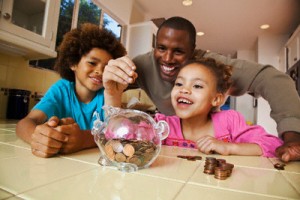 2. Parents
If your parents are still alive, you should work hard to keep a strong relationship with them. These people worked hard to raise you, and the least you can do is keep them active in your life. Plus, your parents have a lot of wisdom and guidance to provide you, so sharing stories and allowing them to be part of your new immediate family will only make everyone stronger.
3. Attorney
While you hope to never need one, it's always a good idea to have a relationship with an attorney. According to DLB Law, "The right legal assistance can offer the knowledge, skill, and compassion needed to help you get the best end result for your injury, accident, criminal, or business needs." Chances are there are a lot of attorneys in your area, so do some research to find one that you can contact if you're ever in need of legal assistance.
4. Accountant
Although there are easy programs like TurboTax that make it easy for you to handle your own taxes, having an accountant can be a valuable asset. These individuals are professionals who are designed to help you access the best financial portfolio and handle your taxes in the best possible way. Plus, these individuals will work hard to help you get the best tax return. Talk to a few in your area and find the one that makes sense for you.
5. Butcher
There's nothing better than a good piece of meat, and the best place to get your meat is with a local butcher. Find a butcher in your area that has good cuts of the meat you like and offers these cuts at a good price. Choosing a good butcher can help you stock your fridge with the right foods needed for family picnics, great dinners, or just a good meal. You'll usually find better cuts of meat at a local butcher than you would at a grocery store too.
6. Handy Man
Your home is important, and you want to find a handy man that can handle all the stuff you want to handle around your home. Not only does this allow you to get things accomplished, but it also allows you to have a professional do the job in the best possible way. This ensures the job gets done correctly, so you can have a home and a project that is finished properly and adds impressive aesthetics to your home. Having a handy man ensures you can even have small things done around your home if you don't have time, such as changing outdoors, hardware, or even light bulbs. Find a handy man you can count on and one who does all the services you need at the right price.
7. Barber
Your hair, whether on your head or your face, is important, and you need to ensure it's styled the right way. As an adult male, you know that not everyone can handle your hair the way you want it done, so a professional barber is the right way to go. Find a talented professional in your area that can provide you with the best look at the right price, and do so in a setting that allows you to be comfortable the entire time you're there. Plus, you'll be amazed at how many relationships you can make just from spending time in the barber shop.
Becoming an adult is supposed to be a joyous time in your life, but it also means finding the right people to count on for certain things. As you get older, be sure you create relationships with these people.
Staff Writer; Ronald Day