Find Your Friday Now!
(ThyBlackMan.com) It's Monday. You didn't have the best of weekends – an argument with your spouse or significant other; financial matters weighing on you or you just didn't get enough rest. What is the first thing that comes to mind? If I can just make it to Friday!
I have some great news: Friday is already here – you just have to find it right where you are!
Research shows that most people value their Friday, with its eagerly-anticipated weekend, over Sunday. Nothing, it seems, is as dreadful as Monday.
But what if you could replicate the feeling you get on Friday every day? I am here to tell you that you can find your 'Friday feeling' by thinking imaginatively and thinking big!
So even though it's Monday (or any other day besides Friday) – why not think Friday? In fact, why not LIVE and THINK and ACT like it is Friday?
Here are five ways you can find your Friday.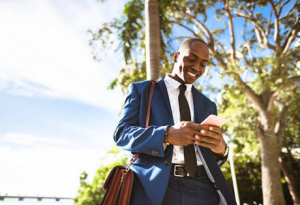 Think Positive and Radiant thoughts
Use your imagination. Think radiantly. Think about exotic places you've never been to but would like to go. Think about the beach, the blue lagoons, and seagulls. Our brain makes no distinctions between what we imagine and what is real. If you imagine positive, you will feel and live positive.
Smile
This sounds simple, doesn't it? We forget to smile mainly because we've become stuck in the problem. When you smile, you 'rewire' your brain; in a sense, you say to your challenges 'I'm bigger than you'! A smile connects you to a universal frequency of well-being and contentment. Besides that, studies have determined a link between smiling and managing one's blood pressure!
Compliment
Paying a compliment to others is the ultimate boost for mental posture. Why? Because when you can reach across the aisle and pay a neighbor a compliment – while you are going through one of the roughest periods of your life (or day) – it says that you understand that it's not all about you. When you lift as you climb, you climb higher and higher. Pay somebody a compliment!
Be Grateful
Try this exercise: take a piece of notebook paper and jot down five things for which you are grateful. After that, write down five things that – even if you are not in possession of them at the moment – you are still grateful for. When you are grateful, you are bequeathing a spirit of hope and expectancy.
Get Active
One reason we give in to feelings of frustration is because we are 'de-conditioned' – physically and mentally. Fitness provides you a reservoir of mental motivation to overcome the sources of your frustration. When you exercise, you begin to feel, look and perform better. Change your perspective right now by taking a walk on or after your lunch break or by doing some squats or push-ups right at your desk. When you feel good you look good. When you look good you feel good. Get and stay active!
In the final analysis, how we feel and what we believe about ourselves is something we never should relinquish. Being mindful of our emotions provides us unlimited and unfettered access to the wellspring of opportunities for making the best of our day.
Whatever the day of the week, you can feel like and act as if it is Friday!
Staff Writer; W. Eric Croomes
This talented brother is a holistic lifestyle exercise expert and founder and executive coach of Infinite Strategies LLC, a multi-level coaching firm that develops and executes strategies for fitness training, youth achievement and lifestyle management. Eric is an author, fitness professional, holistic life coach and motivational speaker.
In October 2015, Eric released Life's A Gym: Seven Fitness Principles to Get the Best of Both, which shows readers how to use exercise to attract a feeling of wellness, success and freedom (Infinite Strategies Coaching LLC, 2015) – http://www.infinitestrategiescoaching.com.