If You Don't Have These Apps on Your Phone Yet, Download Them Today.
(ThyBlackMan.com) The app revolution shows no sign of ending, but which apps should you have on your smartphone in 2018? Of course, there are more great ones than we have space to name here, but there are some that everyone needs to have. These are the apps that will save you time, keep you occupied and even help you stay on top of your finances, so read on to find more about what you should download onto your phone today.
Dark Sky
Dark Sky is an essential app for anyone who's out and about a lot on a daily basis. To put it simply, it's an app that tells you the weather. But it easily has the best interface and up to date information specific to your area of any other weather app on the market right now, making it an essential download for pretty much everybody.
A Food Delivery App
Different locations have different food delivery services that come in app form. So whichever one is the best in your location is the one you should be using. There's nothing better than ordering take out food from the comfort of your sofa using nothing but your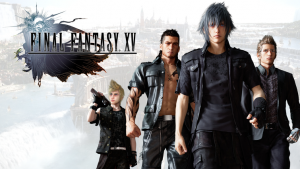 smartphone. You don't even have to pick up the phone to talk to anyone these days, it's perfect. For those nights when you simply don't want to cook, an app like this is vital.
Angry Birds
Let's face it; Angry Birds is just about the lost addictive game that's ever been made. It keeps us coming back and never seems to lose its edge. A new version of the game was released relatively recently, so if you've been resisting the urge to play it thus far, now is the ideal time to cave in and give it a try. Once you get going, you'll be glad you did.
Final Fantasy 15
The Final Fantasy series is one of the best gaming franchises the world has seen, and the fact that you can play in on your phone is pretty cool. The journey to Final Fantasy 15 has been a long one, and whether you're starting here or you're a big devotee of the franchise, this is a must-play game. It's one of many games that are coming to mobile devices after a long history on gaming consoles.
Personal Banking App
Personal finance is an issue that everyone has to deal with. If you don't feel like you're in full control of these matters right now, it might be worth downloading the banking app from the bank you use and controlling your money on your phone. It's so easy and it offers the kind of control and flexibility that was never possible before.
These are apps are all essentials, so make sure that you've got them on your phone. It's more than possible for you to kit out your phone in a way that makes it possible for it to give you everything you need on a day to day basis. If your phone is currently doing that for you, you're missing out.
Staff Writer; Paul Golden