The Most Excellent Things You Can Do to Make Your Life a Lot More Simple.
(ThyBlackMan.com) Ok, so life can be hard. There is absolutely no news there. We all have those days where we feel so stressed and as if our life is so hard that we just need a massive break from it all. Life should never get to that point though; life is for enjoying and living happily! If you want a bit more serenity in your life, follow these rules, and you should be almost carefree!
Stressing is almost a part of daily life, there is always something on your mind, and this goes for everyone. However, it can be managed. It is so important to keep your stress levels down though as this will affect all areas of your life if you don't. To stress less, we need to prepare for the day well ahead of time. If you know everything you need to about what is going to happen you will be well on top of things, this eliminated a fair amount of stress!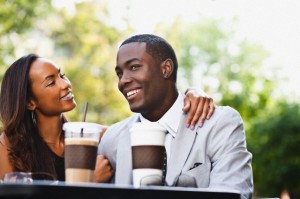 Balance your life
Most people don't think that they have a great work to life balance and if that is you, it is probably time to do something about it. When you are always worried about work, you miss out all the time that you do have just to enjoy your life- which is the most important thing of all!
Dealing with things head on
When something happens in your life, it is so easy just to push it to the back of your mind and think I'll do that tomorrow. For example, if you get into some trouble with the law, it is so easy just to think that you'll sort it out yourself when you have a minute but if you want a simpler life, just get a criminal attorney to help sort it out as soon as possible. It will save you a lot of stress! Or if you remember a birthday in the family that you need to get a card for, get it straight away! You can even do it online if it means you'll just get it done straight away!
Technology
Technology helps us in so many ways and it very useful to us all. At this point, we couldn't imagine our lives without it. Maybe we should though. If you're trying to lead a comfortable life, you should give yourself a break from technology every now and again. It will do you a world of good to not be worrying about Facebook posts or seeing what everyone is enjoying. It will help you to keep focused on your life.
Exercise and eat well
This should go without saying really! If you are in the best shape you can be- not just physically but mentally; you will find a lot of lives daily tasks a lot easier. Make sure you are always nourished and satisfied, try not to let yourself get too hungry and make sure you get all your vitamins every day, it just sets you up to be the very best that you can be.
Staff Writer; Larry Hall