It's A Man's World: The Striking Relationship Between Style And Wealth.
(ThyBlackMan.com) Did you know that it takes less than a second for a person to form a first impression of you? That's right – it's lightning quick, and it's not dependent on your intellect, the quality of your arguments or your emotional stability. It's just a gut reaction that people get when they first meet you, and 90 percent of it's about what you look like.
While that might sound like a problem, it can actually be an advantage, especially if you get your appearance and clothing right. Let's be clear: wearing the right clothes and grooming in the right way can help you land a new job or promotion. In many ways, it's all part of getting wealthy and agglomerating more resources to yourself.
So what should men be doing to dress right and to make incredible first impressions? Let's dive in.
Style Tip #1: Replace T-Shirts With Polo Shirts
T-shirts are super comfortable and a great idea if you're hitting the gym or doing chores around the house. But wearing T-shirts at social events is a big no-no. All too often men wear T-Shirts with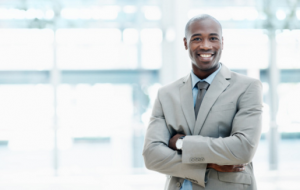 advertising from a company they worked at more than 10 years ago.
Polo shirts, on the other hand, always look a lot better. They tend to be better fitted than regular t-shirts, and because they are plain, people won't be left wondering why you are still advertising a team building exercise you took part in back in 1999.
In the summer, you can also choose to wear buttoned short sleeve shirts including seersucker dress shirts as well as Carhartt work shirts. Just make sure that all of the shirts that you choose dark in color, cream, and are close fitted.
Style Tip #2: Look Beyond Denim
It's worth pointing out that classically styled and well-cut trousers always help to make men look sharper. More formal than jeans, classically style trousers are less common among younger crowds.  This will immediately help you to stand out. A great pair of slacks has a crease and a drape that looks better than denim in every way.
Another benefit of wearing traditional trousers over denim is that they are much more comfortable in the summer. In the summer, denim pants can be hot and tight making you feel uncomfortable and fidgety. When you first meet somebody, perhaps for a business interview, your discomfort can often shine through and give your interviewer a bad impression of you. In warm weather therefore it is a good idea to wear cotton trousers that allow air to flow around your legs. Wool pants are also a possibility and are better for the summer months because they are much lighter than regular blue jeans.
Style Tip #3: Take Care Of Your Stubble
Studies have shown that men who have lots of stubble and unchecked beards are less likely to be trusted and men that don't. In many ways, trust is the foundation of a successful businessman. The free market works primarily on the basis of trust. Those people who are perceived to be the most trustworthy are those who tends to make the best deals and go the furthest in the world of business.
Because of this, it is important that men have a regular shaving routine that helps keep their facial hair neat and tidy. Sleep Clean Care provides information on which type of grooming products men should use. Right now, there is a surprising variety of different tools and gadgets at men's disposal. This means that it's worthwhile taking some time to work out which products you need and whether they would be beneficial.
Style Tip #4: Build On White And Blue Shirts
According to experts, including those at Realmenrealstyle, white and light blue cotton dress shirts are the basis of any quality wardrobe. According to the data, about 90% of all dress shirts sold internationally are either blue or white in color. The reason for this is that they tend to look good on the widest variety of skin tones and body types. A white shirt looks good on a black man just as it does on a man born in Asia or in Europe.
The great thing about white and blue shirts being so popular is that they are also available in the widest range of sizes and styles. This means that it is very likely you will find a shirt that fits your precise body type no matter how muscular, thin or large you might be. If you want to save money, look out for savings on white and blue shirts from previous years. Big brands will often try to update their lines and make minor changes, but given how universal and generic these shirts are, it is unlikely that these changes will make any substantive difference. Next time you go shopping, look out for the discount range on the previous year's products.
If you find plain white and blue dull, then you can always use patterns to liven things up a bit. Patterns help develop your own personal style and can help you make a lasting impression on the people you meet. Clients will tend to remember you more easily if you wear patterned shirts or shirts with some non-standard pattern than if you wore a plain shirt. The great thing about the shirts is that you'll always have something to wear no matter what the season.
Style Tip #5: Have At Least One Suit
It doesn't matter where you work or what business you are in, at some point you'll need to put on a suit jacket. Jackets were originally designed to convey a sense of authority and power. They were a signal from men to other men that they were in the business of making money. The original suit jacket was designed to differentiate men in the knowledge industries from those with blue collar jobs.
If your job involves wearing suits on a regular basis, then you should prioritize creating as much variety in your wardrobe as possible. This includes buying suits with a variety of styles and colors. If you only have to wear suits for rare occasions, then you may be able to get away with just one. If you can only buy one suit, then go for a classic single breasted two-button suit either in navy blue or in charcoal gray.
Experts recommend that men get their suits professionally adjusted to fit them correctly. Most department stores do not offer this service, and neither do many online clothing outfits. Start looking now for an independent tailor who will make the necessary adjustments.
When it comes to business, it's worth making the changes. Nothing looks worse than a jacket that is either too baggy or too tight. A great tailor can contribute to making your professional appearance look a lot more natural.
Style Tip #6: Look After Your Clothes
It might sound strange to say, but a lot of men don't take enough care of the clothes that they already have. They end up going to work wearing creased suits and dirty white shirts. Needless to say, this doesn't look good. Plus, it also wastes a lot of money that could be plowed back into your business and looking sharper.
If you've paid out a lot of money for high-quality clothing like expensive dress shoes or a custom suit, it's worth spending a little bit of money keeping those clothes in good shape. One of the ways that you can do this is to find good hangers for your suits and shoe trees for your shoes.
If your body type is reasonably common, you can also go down to the local thrift shop and see whether they have any clothing that suits your frame. Often, if you have well-to-do neighbors nearby, it is likely that some high-quality items can be found at bargain basement prices. A trip to the five dollar thrift store for a suit can often be an excellent way to expand your wardrobe, especially if you go visit a cheap tailor afterward. But if you take a look over the Vivipins then you can found some impressive trendy fashion items.
Style Tip #7: Ignore Fashion Trends
The fashion industry is built entirely on novelty. If the industry were to stop churning out new styles, it would represent an existential threat. All too often, however, men get caught up in the throes of the latest seasonal styles, thinking it will give them a competitive edge. Short answer: it won't.
A much better idea is to stick to tried and tested styles from the past. There's a reason why men have always worn and will continue to wear suit trousers: they just look professional. Sure, the fashion industry might want you to think that you have to replace them with something else, but they have to make their money somehow.
The core of your wardrobe should always be classic clothing. Yes, experiment at the edges if you must, but make that a part of your social life, not your business life. Don't forget to keep your grooming in check to create the best first impressions possible.
Staff Writer; Bobby Hall