How to Cut Business Costs.
(ThyBlackMan.com) Running a business can be stressful and tiresome. You have so much to worry about, including employees, clients, profits, and your bottom line. As most business owners know, managing a budget can be one of the hardest parts about running a business. However, there are always ways to cut your business costs and start increasing those profits.
Negotiate
One of the first things you need to do is negotiate current contracts with current vendors and see if you can cut the cost. Maybe you can get a 10% discount from your internet provider due to your long relationship, or maybe you can snag some discounts on insurance for those company vehicles. Always look over the contracts you have and see if there is way to negotiate lower rates. You'll be surprised at what you can get just by asking nicely.
Outsource and Hire
Having in-house employees and outsourcing provide some cost savings. If you currently outsource some of your work, consider what it would cost to hire someone in house to do it, or do you have someone that can transition from part time to full time to handle the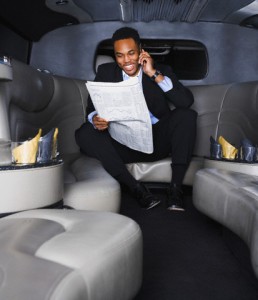 responsibility? Sometimes companies find that they pay too much on outsourcing, and cutting those ties and bringing the responsibility in house can be a great budget solution.
On the other hand, sometimes outsourcing is better. For example, if you're a small business, it may not make financial sense for you to have a fully staffed marketing team. After all, you would need someone for PR, writing, design, development, IT, and the works. Sometimes it may just make sense to outsource this work to a professional marketing team who has the skill and team to handle your needs. You may end up paying significantly less to outsource versus salaries, healthcare, and other employee-related expenses. Hire a company, like a German PEO, to outsource most of these tasks. Obviously, consider what works best, and make the right choice.
Find alternatives
For instance, if you are running a construction company, consider renting earth-moving equipment instead of buying expensive equipment or machinery. Rentals are a cost-effective option for you, especially if you frequently need heavy equipment. It saves you a lot of time and money as you don't have to purchase expensive equipment and pay heavy maintenance costs every year. Renting also helps you save money on storage costs and insurance. You don't have to worry about storing equipment when it's not in use and paying for costly insurance coverage.
Change Travel
Traveling can put a big dent in a company's budget, so be sure to review this. For example, can you open a company travel card and start putting flights and other related expenses on the card instead of cash? Can you streamline your flights to one airline to start earning points? Should you opt for a 25-hour jet card instead of constantly paying commercial airline flights? There are a variety of options, and it's important to thoroughly review your travel expenses and find the right way to save.
Make the Right Changes
Business is all about taking risks and learning what works and what doesn't. Chances are that you have spent money on something that doesn't provide the right ROI. Did you spend a ton of money on new truck wraps that haven't really generated much interest? Well, now to know to eliminate that from your budget. Did you splurge on snacks for the office to find that you're putting more in the trash than your employees are consuming? Then stop it. If something isn't working, stop spending money on it. When you make the right changes, you'll see all the places you can save.
Staff Writer; Paul Johnson