The Unemployed Person's Guide To Finding Work.
(ThyBlackMan.com) Are you struggling to find work at the current time? Has the unemployed lifestyle begun to take a toll on your mind and body? If you answered "yes" to those questions, change is required fast! The last thing anyone wants to do is fester away at home watching TV all day long. Human beings are fantastically smart creatures who need to feel like their lives have a purpose. Finding a suitable job could help you to turn things around and get back on track. It doesn't matter how long you've been out of work; anyone can find a job with the advice on this page. You don't even need experience or qualifications most of the time. Just make sure you don't set your standards too high. As the old saying goes, beggars can't be choosers.
Smarten yourself up
Before you do anything else, it's important to smarten yourself up, so you look attractive to employers. That means having a shave and getting a haircut before making applications. You could also head down to your local charity store and purchase a used suit. Business owners will always take you more seriously if you seem to have a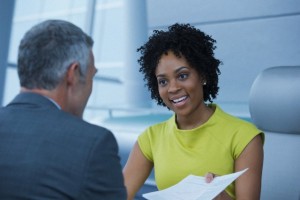 professional attitude. Like it or not, your appearance and the way you dress plays a big role. It doesn't cost much to make that extra effort, but it could help you to beat the other candidates.
Improve your resume
Most company bosses will get hundreds of resumes after advertising a job. So, it's critical you work hard to ensure yours stands out from the crowd. Failure to do that could mean you go straight to the bottom of the pile and don't get an interview. Take a look at a professional resume sample or two online for the best results. Nothing is wrong with using templates, so your paperwork gets more attention. You could even use different colored paper if you're feeling flamboyant.
Work on your social skills
The way in which you manage social situations could help to improve your job prospects. Mastering the interview process is not difficult, but nervous people will always struggle. With that in mind, you need to become comfortable in all manner of different areas. At the end of the day, you're questioning the employer just as much as they're assessing you. So, don't feel like you're on the spot, and always try to exude confidence. In most circumstances, that will show the boss you are reliable and manageable. It could encourage them to choose you over other candidates who don't exhibit the same social capabilities.
If all unemployed people used the advice on this page, I'm sure their situations would get better. There is a severe lack of employment opportunities in the world today. However, those with the right attitudes and strategies will always find work. When all's said and done, even supermarket jobs are better than nothing. Working your way up from the bottom will help to give you a sense of pride and job satisfaction. So, get off the sofa and start making moves today!
Staff Writer; Terry Short