The thin line between Cops/Crips.
(ThyBlackMan.com) Last summer, I believe it was July 17, while driving through Staten Island, I saw a gang of goons, all clad in blue, threateningly surrounding a fearful fellow who appeared to be fumbling a stuttering explanation to his menacing interrogators. They were all wearing baggy, blue khakis that were sagging downward. They must be crips, I thought. Rumor has it that they are thugs and hoodlums, killers even. I felt somewhat discomforted.
At a closer look, I noticed that they all had gleaming badges pinned to their blue shirts plus powerful pistols that were holstered at theirs waists. They're not crips; they're cops, I surmised. And, the guns along with other equipment are causing their pants to descend. I felt better.
But, then, one of the armed crips, I mean, cops placed the weaponless loner in a deadly chokehold while another officer held his hands, rendering him defenseless. They're going to kill him, I thought. I was certain that the other boys in blue would intervene and bring some serenity to this matter. Instead, they did nothing–which is actually something–because they allowed the situation to escalate.
Later the night, on the evening news, I heard that the man died. His name was Eric Garner. He was 43.
A week or so later, I think it was July 25th, I was riding in Brooklyn, and as ironically as it may seem, I witnessed another troublesome scene. This time it appeared as if a couple of brothers draped in blue were jumping another African-American male. After further scrutiny, once again, the brothers were cops. And, this time instead of a chokehold, I believe I saw the officer stomp on the man's head with a filthy work boot. This man's name was Jamil El-Cuffee. He is 32.
The next day, down in Times Square, Spiderman found himself entangled inside this web of unwarranted abuse by a few self-proclaimed blue-coated superheroes who were out rescuing tourists from native New Yorkers.
I am not a stern believer in coincidences. However, I do know that if things happen regularly, so often for so long, they're not anomalies; they are a way of life. Why does the NYPD feel it is in their legal right to perpetually abuse and/or kill African-Americans?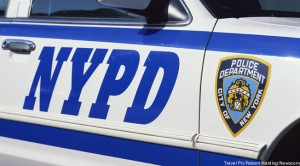 This writer states that this unfortunate reality is a direct consequence of the central fact that there has NEVER been an NYPD officer convicted of murdering or man- slaughtering a Black person. Not Officer Thomas Shea for the 1973 killing of ten-year-old Clifford Glover; not Robert Torsney for the 1976 killing of Randolph Evans; not the three officers charged for Michael Steward's death back in 1983; not Officer Stephen Sullivan who shot and killed Eleanor Bumpers in 1984; not Officer LeeVan Houten who killed Edmund Perry in 1985; not Officer Livoti who killed Anthony Baez in 1994; not the 4 officers who spent 41 rounds on Amadou Diallo in 1999; not Officer Anthony Vasquez, who killed Patrick Dorimond back in 2000; not Officer Richard Neri, Jr. who killed Timothy Stansbury in 2004; not Detectives Michael Oliver, Detective Marc Cooper in the 2006 death of Sean Bell; nor Officer Richard Haste who shot and killed Ramarley Graham in 2013.
On the other hand, since the inception of the Crips back in 1969, thousands of these brothers have been convicted on murder/manslaughter charges. In fact, one of the founders, Stanley Tookie Williams, received the death penalty and was subsequently executed for several murder convictions.
It certainly makes you wonder if the NYPD is a safe haven for trigger-happy, prone to violence gang bangers. From my perspective, whether Crip or Cop, the murders don't stop…only the convictions. And, it wouldn't surprise me if those Crips who were sly enough to evade the law eventually smartened up and became the law.
As an afterthought, sometimes I wonder why the federal government doesn't intervene and begin to indict Police Chiefs, Captains, Lieutenants, and Sergeants for the dirty work committed by their underlings. I mean, this tactic seemed to work for other murderous organizations whose drug lords, kingpins, and cult leaders were charged and subsequently convicted of conspiracy to commit murder.
If not, then at least pretend to care by cleansing the jury pool and the giving the jurors a little suntan lotion.
Staff Writer; Saint Solomon
Official website; http://www.SaintSolomon.com
FB; http://Facebook.com/saintsolomon