How To Find Travel Insurance In A Budget?
(ThyBlackMan.com) Are you headed overseas for a business trip? Maybe you're finally taking that beach vacation that you've always wanted. Regardless of your reasons for jet-setting, here are six tips for finding travel insurance on a budget.
1. Understand the Basics
Do you need travel insurance or travel protection? They have different scopes when dealing with things like lost baggage, trip interruption or emergency medical care. Find your local insurance agent to learn more about your options.
2. Know Your Needs
If you're planning your trip for a specific reason, it might be cheaper to seek a specialized policy than a broad one. For example, if you're off to climb Mount Kilimanjaro, all you really need is a policy that covers hikes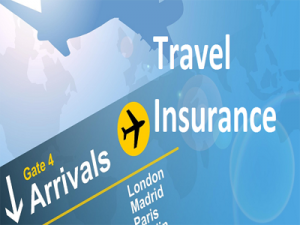 and wilderness treks. You don't have to pay for one that includes bungee jumping or parasailing.
3. Find All Your Discounts
There are a number of ways to lower your travel insurance costs depending on your age, gender and purpose for going abroad. For instance, there are insurance providers that cater exclusively to students and seniors, and there are others that offer discounts for businesspeople on corporate trips. Grab every discount you can find for a cheaper bill.
4. Ask Your Sponsors
If you're traveling for business or even volunteer work, the company sponsoring your trip might be able to cut you a deal with the insurance company. This is a standard perk among international relief workers, and it may also apply to fundraising efforts or multi-country conferences as well.
5. Consider the Future
Will you be traveling a lot over the next year? It might be worth the initial expense to buy an annual comprehensive policy rather than smaller ones for each individual voyage. It'll require an upfront investment, but it should quickly pay for itself, especially if you're looking to insure the entire family.
6. Read the Fine Print
Many insurance companies offer cheap policies in exchange for meeting certain guidelines. For example, if you agree to wear a helmet while skiing and snowboarding, they may provide a great deal on seven-day winter sports coverage. Always read the fine print in search of extra offers and savings.
You don't have to break the bank to ensure your safety overseas; you just need to take your time, plan carefully and understand all your options.
Staff Writer; George Green