From Red Dwarf to Doctor Who, from Idris Elba to David Harewood and Marianne Jean-Baptiste why do British blacks have to come to the USA to find love in the UK?
(ThyBlackMan.com) This month Homeland star David Harewood has criticised the lack of opportunities for young black actors in the UK and advised them to head Stateside to find stardom.
He is not the only one: more and more black UK actors have begun to realise that they might never find work on the TV screens or theatre boards of their home country. Despite Afro-American actors often rightly complaining of racism in Hollywood and it's lack of diversity, it still proves a haven for black UK actors.
Rufus Norris one of the UK's top theatre directors recently told the BBC that the UK still lags behind the US when it comes to casting black actors. "In America, there is much more colour-blind casting," he explained. "What we want to see is a more representative cast across the board in all dramas."
Chiwetel Ejiofor, Idris Elba, Marianne Jean-Baptiste, Naomie Harris, David Oyelowo, Adrian Lester, Thandie Newton, Sophie Okonedo and David Harewood are the most prominent of the Brit actors that got their chance on USA TV. It seems strange that these very talented actors would fail all their auditions in the UK, but each and every one of them only got a part in their homeland, after their USA projects. They have to go beyond the extra mile to prove themselves. When they have a name they are bankable, if there is no name attached to a black face British TV thinks the ratings will plummet because the audience can not relate. The same is never said about a white face.
Says David Harewood: "For me there really aren't that many roles for strong authoritative black characters in this country. We just don't like those characters, that's a fact, so many of my contemporaries have gone to America. I can remember talking to Idris Elba years ago about his frustrations and he told me 'I'm going to America' and I thought 'what are you doing that for?' but look at him now – the guy's a huge star, so he made the right decision. Now he comes back and the BBC give him Luther."
Sadly, the last series of Luther – a short 4 episode one- was shown on the BBC last month, gaining many complaints saying it was too violent. Which made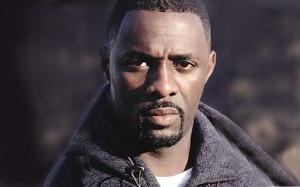 the black Britons wonder: "Why is the only black cop in the UK  a violent one?"
One of the biggest successes for the BBC in the 1980's and 1990's has been Sci-Fi sitcom Red Dwarf. The series has gathered praise around the world and has a massive following and fan club in the USA. Two of it's popular leads are black actors Danny John-Jules and Craig Charles.
The BBC never appreciated the actors or the success of the show, says John-Jules: "It all just seems a little bit weird. Everybody keeps harping on about diversity in television, and you cannot get a better beacon of diversity than Red Dwarf – there you have a show where two out of the four characters are black, but skin colour's never been mentioned. It also has a diverse audience, which if I'm not mistaken is what the BBC is still trying to achieve now. They don't push something that does exactly what they're trying to convince us is on the agenda at the BBC!" He adds: "The BBC never really pushed Red Dwarf as one of their flagship shows, even though it was so successful.  I think it all stems back to the commissioning days, when the BBC turned down [the show] twice. Isn't it ironic that it was Manchester that commissioned Red Dwarf – this guy Peter Ridsdale-Scott up in Manchester, who again was put out to pasture by the BBC!
This wonderful guy… commissioned Red Dwarf against all the odds. And now the BBC's based in Manchester There's no question that if I was in a show in Hollywood that had been running for 23 years, I'd be able to hang out with [Barack] Obama!" he argued. "We've not even had a cup of tea at the BBC! But it's not like it worries us – it's great to be a bit controversial. We never get invited to comedy awards shows or BBC luvvie shows, anything like that. Red Dwarf has made untold millions all over the world, but we're still not part of the furniture, if you know what I mean. We never had a pat on the back from anyone. But we're happy with that. We didn't mind being ignored at the BBC canteen and in the rehearsal room."
Things became different when he came to America to star in Blade and Sucker Punch: "Something ain't right – America's supposed to have the biggest nutters out there but they're hiring British black people. There are four million black people who pay the TV licence, what's that about £500m? What do we get out of it? Everyone has a right to be pissed off – they haven't even got a sitcom (One attempt: "The Crouches" failed, being criticised for being written by a white writer and a being a hackneyed stereotypical affair) ! The BBC are happy to take £500m, but not prepared to give value for money; that's why there's this hate-hate relationship with the media. The Film Council is publicly-funded, but they don't make 'black movies', there are no black actors and they're not funding black directors…
That's not art. Art is colourblind – the only colour that's meant to be in art is on the canvas. But if you're telling me all their decisions are artistic, they're liars. We're paying for entertainment. Many others scream about it only being £150 a year…if someone came up to you and stole £150 from you, you'd object. They up come to people like me in the street and ask when they will get a decent show, "When are you going to do a decent black show?". I say, "When are you going to stop paying the £150?"
I asked Spike Lee, "When are you going to make a film here?". I told him the same story and he was like, "What?!". He couldn't understand it, it would never happen in America, there's no way it could happen in the USA and not give value for money. There's be riots, people walking around the White House."
Jules says that he has seen no progress in the BBC's attitude towards black people since he joined the Corporation as a dancer in the seventies and believes that the organisation's apparent inability to deal with the problem is indicative of an unwillingness to do so."When I first auditioned at the BBC in the seventies there were no black people who worked there. From then until now there is still no one making shows for us. I don't see the progress. I think it is obvious the BBC does not want the problem to be sorted out because no matter how many people they bring in, it never gets sorted." Red Dwarf returned last year on pay-per view channel Dave after the BBC refused to re-commission it, it became the channel's biggest success.
Earlier this year one of the UK's biggest shows around the world: Doctor Who was accused of lack of diversity and actual racism. A publication entitled 'Doctor Who and Race,' makes reference to several episodes during the history of the BBC programme and accuses the show of treating non-white characters as "second class."  "The biggest elephant in the room is the problem privately nursed by many fans of loving a TV show when it is thunderingly racist," writes Australian academic Lindy Orthia, who compiled the anthology.
"The biggest elephant in the room is the problem privately nursed by many fans of loving a TV show when it is thunderingly racist," writes Australian academic Lindy Orthia, who compiled the anthology.
The biggest problem was with the series only two black companions in 50 years: Martha Jones and Mickey Smith. Both were treated with disdain by The Doctor, Mickey was just "Mickey the idiot", only tolerated by The Doctor because he happened to come with The Doctor's beloved blonde blue eyed perfect Rose. Martha was bullied by The Doctor because she wasn't The Doctor's beloved blonde blue eyed perfect Rose. Martha did more for The Doctor then most of his companions, even walking a war torn earth for several years, and being his servant in Victorian Britain, but did not even get a smile for her trouble.
The Doctor seemed strangely oblivious to history's racism, when Martha and the Doctor land in 1599 in "The Shakespeare Code", Martha asks the Doctor if she'd be all right walking about London. The Doctor responds "Just walk about like you own the place, works for me"—ignoring the fact that it mostly likely works for him because he's taken the form of a white male. Martha is often seen as the "most hated" companion and was swiftly written out by the next season.
Black actors have become less frequent in the series now. The only ones in the last seasons were a couple of  nasty space pirate brothers who made their disabled brother think he was a low life android. The others were some horribly annoying teens. A nice representation, of course.
With the 11 Doctor resigning this year, the question once again is: will the next Doctor be black? The response of the fans: "Hell no!!" Even the notion angers them and they often react almost violent to this idea.
Which is a shame, because it cold actually make for a great new storyline: In the past The Doctor could simply walk in anywhere, in any time in history, simply getting by with his psychic paper. Now he has to be more clever: How will he solve things now in Victorian times? How will he walk into that factory. It could get a new layer of depth. Both black Doctor Who Stars:  Noel Clarke and Freema Agyeman have now found work on USA TV.
The Alliance of Black Media Professionals was set up in 1999 by freelance and in-house BBC staff after the departure of the then head of the broadcaster's African-Caribbean unit in Manchester, Dele Oniya, and the perceived indifference by management over its future. The Alliance says: "Surely the time has come when black producers, directors and writers can finally be trusted to take control of their own stories and images without them being filtered through the eyes and ears of their white counterparts."
Sadly the white TV audience says that non of this matters to them. Trashing articles highlighting the problems they seem to be happy with the lack of diversity, Saying that TV has it right, when not showing black faces, as"Only 2% of British are black". A false statistic and even if it were true, the demographic of black British actors on primetime TV comes nowhere near that representative of the demographic of black British inhabitants in any city or indeed of Britain itself.
Says actor  Danny Lee Wynter: "If race is represented at all it's an integral part of the narrative construct. Rarely will a brown face exist for existing's sake. This was highlighted by the Olympics. While TV cultivates a world in which non-Caucasians are predominantly the best friends, criminals, doctors and victims, the Olympics, and subsequent Paralympics, celebrated a very different England to the one on prime time. Recent ads for ITV's new autumn season omit the black British experience altogether.
The reality is scripts don't land on the doorstep for a non-caucasian actor in the same way. Are the parts being written? A British actor of ethnic minority hears the words "go to LA" in direct proportion to the amount of times they're told, "Sorry, it went the other way. ITV 3's Autumn Drama trailer is a glorious platform for everything David Harewood has said is wrong with British Television. The pretty and white Britain America thinks we live in. Beautiful costumes tho!"
Even American actor Morgan Freeman has waded in to say that the UK is no place for black actors:  "I know at least three actors who left Britain for the States because opportunities for them here in the UK were limited. The British film industry definitely has more work to do on that front. It needs to catch up with the times; it has much more progress to make."
Black women should just forget it all together, is what Guardian writer Jane Martinson says: "We do not have black British female protagonists on our televisions, let alone ones who display the layers and depth of Olivia Pope (in Revenge). The last time one graced our screens was circa 199never, and this needs to be both challenged and resolved. Not only is there a need for roles for black British female actors, these roles need to be cultivated within a post-racial context."
David Harewood agrees with this, saying that when black culture was currently portrayed on TV it was "I suppose the only definition of black culture seems to be the kind of street, ghetto type of working class experience. It's very vibrant and colourful and distinctive, valid and fantastic, and there's absolutely nothing wrong with it. But I am about as far away from that as it's possible to be. It would be nice to try and define us in other ways. Very rarely do you get, say, a middle class black couple.
There's a hell of a lot of drama on TV that must make most black people wonder why they are paying their TV licence. I do think that unfortunately in TV it does seem to be very difficult for us to break through," he said. "It still seems to be very much an urban type of life. It would be nice to get something that is more universal. It's very difficult as a mature, quite authoritative figure, to find roles in Britain. If you look at most drama, nine out of ten authority figures will be white.  It's unfortunate and it's very limiting. In terms of casting, we need to broaden our outlook on things."
The only worrying thing: with all these talented, well trained and probably cheaper black British actors invading the USA, where does this leave the original Afro-American actors? There are only so many black parts to go round…
David Harewood, is taking part in a National Theatre platform event Walk in the Light to celebrate the contribution of black artists to British theatre, he has now called for the positive messages portrayed on stage to extend to television screens.
Staff Writer; Dannii Cohen
One may also connect with this talented comedian via Twitter; Divinevarod and Facebook; D. Cohen.