Yes, Be Intentional!
(ThyBlackMan.com)  So often in life, it is easy to fall into the habit of "living by accident." Whatever opportunities or requests cross your path, you simply follow. Without a clear purpose or vision, it isn't always obvious which choices are best and which ones are best left alone. As we enter the Christmas season, I simply want to remind you to live on purpose – intentionally spending your time, talents, and resources in a way that is truly meaningful for you. Revisit the vision you've set for your life and confirm whether your actions are still aligned with it.
Being intentional is the only way to reach a goal or achieve a vision. It means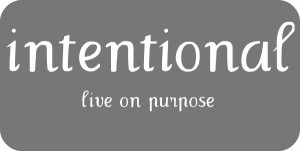 breaking out of a rut and consciously choosing your actions each day. It means noticing when you are tempted to veer off your preferred path and choosing to step back onto it. You may stumble along the way, but don't dwell on the setbacks. Simply get back up and keep moving forward.
This week, consider the five key areas of your life – your relationships, work, finances, health and spiritual life. In what ways could you be more intentional in this season of busyness, holiday gatherings, abundant food, and gift giving? Perhaps it's time to choose to slow down and attend only one or two events that are special to you – or stay home rather than traveling out of town. Maybe being intentional during this season means not overspending. Instead, you commit yourself to a budget and stick to it.
Or perhaps for you, being intentional is about tuning in to the spiritual significance of Christmas and tuning out the commercialization of it. Whatever "being intentional" looks like for you, ask yourself, "How can I be more intentional in the coming weeks? And when January rolls around, how will I know I was successful?" 
My challenge to you this week:
Be intentional. Consciously make choices that are aligned with your vision for your life.
Written by Valorie Burton