Music Review: Nas Proclaims… Life Is Good.
(ThyBlackMan.com) Since the early 90s, Nasir Jones –aka- as Nas has been one of the most prolific rappers in Hip Hop music. As a poet Nas has the gift of storytelling and the voice of a jazz connoisseur trained to hit every bar and note on time. "Life Is Good," is his 11th studio album and has garnished positive reviews and it's been reported that it's slated to be the best rap album of the year.
Without aiming to please others, Nas has come full circle with his art form and continues to surpass those that have chosen to bask in the bling-bling life. In order to write a sufficient music review in regard to Nasir Jones, you have to revisit his earlier discography—he is that good. Nas is true Hip Hop and lives with no regrets; his latest album reflects this testament.
Born in Queens, New York, on September 14, 1973, Nas was destined for  greatness—the artist had to see it, live it, and go through a process of growth and eliminating negativity to find his own voice. In 1994, his first album, "Illmatic," debuted and was heralded as one of the best albums of the decade.  As a poet and writer, Nas took to the microphone like no other MC and immediately had a following that has propelled for years.
Living in the ghetto, selling drugs, and watching friends die became a regular occurrence in the rapper's life. Free-styling, writing poetry, battling, and rapping on mix-tapes were outings that saved Nas from becoming another statistic. On his second album, "It Was Written," there were many references of his growth and maturity in regard to his lifestyle and gift of lyrical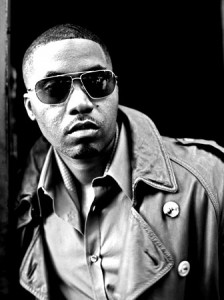 storytelling, from that point on Nas could not be stopped as an MC in Hip Hop music. Jumping to the forefront of where Nas is today since that time, charts the development of a legend.
Nasir Jones eleventh studio album, "Life Is Good," parallels the life of a music artist that has seen the world, penned about it, and experienced its ups and downs. Many will say that this album is dedicated to his ex-wife Kelis, and he does pay homage to their union; however the album seems to be a rebirth of rap_slick as it pertains to the lifestyle and the art form of Hip Hop as it occurred in the 80s and 90s era.
At the age of thirty-nine years old, Nas raps about where he is today as a black man, father, and artist living in the United States. In order to chant that life is good, the artist had to say that the music was dead on his 8th album and went through some hard times to gain peace and tranquility. The rapper has two children by different women, was recently divorced, finally got the opportunity to pen a diss that could not be responded to and ceased a longtime rivalry with Jay Z via the track "Ether."
 It has also been reported that the rapper is paying back taxes due to mis-communication with the IRS and has to pay his ex-wife a nice check monthly plus child support for their son. In like manner, Nas was able to squash his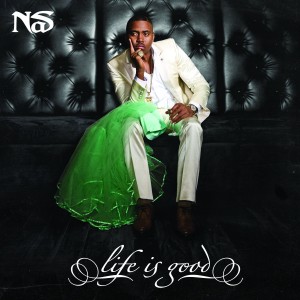 beef with Fox News and news commentator, Bill O' Reilly. With all of that being said, clearly it should be seen that Nas has a lot to talk about lyrically and he does in a stellar fashion.
Fans will be happy to know that Nas kept it nostalgic and contemporary on his 11th studio album and the beats chosen for each track are on fire. Nasir Jones kept it real and talked about his daughter, the state of the economy, culture, relationships and love. He often speaks about his own mistakes that he made as a man in a high profile marriage and has stated publicly that he would marry again. All of the tracks on the album are beat bumpers for your stereo or while you are driving down the freeway. Trust, you will be enlightened. Mary J. Blige, Rick Ross, Ludacris, and Cocaine 80s are just a few of the guest cameos on the album and they stand up to the challenge. This is an album that should be purchased by all and played for the remainder of 2012.
"Where's the Love ft. Cocaine 80s," could be the best rap track to be produced this year by a rap artist. It is evident that Nas channeled his work from the past to get the feeling and visual depiction of where music once was and how it has transitioned today in Hip Hop. Nasir Jones pushes all boundaries on this track with his lyrics, and handles each bar precisely with a peace that is so serene that can be felt and echoed throughout his voice. The rapper still has the same ups and downs as everybody else as he says:
At times I window watch at the Wynn hotel 
Lots of thinking happens in life, will I win or fail?
"Bye Baby," is another track that is riveting and storytelling at its best. Nas reminisces about his marriage to Kelis; it was up and down, and they are no longer together, he owns up to what he did wrong and still loves her for being the mother of his son. The single is classy and features Aaron Hall of the 90s R&B group Guy.
Of course, as summer winds down, Nas makes sure to deliver a track that fans can bump in their jeeps entitled, "Summer On Smash."
 The single is upbeat and describes the life that everyone should have embraced during the hot sticky days that lasted for 2 ½ months–fun. In addition, he embraces and spits:
Life is good, life is good.
Notably, the one collaboration on the album that will be memorable for years to come features Amy Winehouse singing the hook on the track, "Cherry Wine."
Nas utters that he wants a woman that is real, genuine, and honest and understands what it takes to make a relationship work.
Additionally, many things that can be said about Nasir Jones, one thing is for sure he's consistent with the pen, hasn't traded riches for his talent, owns up to being a father, and is a successful music artist and actor.
Many rappers in the music business could learn a lot just from his vocabulary alone. It would be smart of up and coming artists  to study the masters before dropping an album today if they want to have a legacy and be taken seriously.
… Hip Hop salute to Nas' proclamation that life is good—because it is.
Listen to the album: Life Is Good (——
kYmberly Keeton
Editor at large
http://gravatar.com/digibooklibraria