Music Review; Smart Music Entertainment…
(ThyBlackMan.com) In today's rap culture, the references of drugs, guns, and the mistreatment of women are prevalent in today's lyrics and videos. Everyone comments on the lack of direction and substance inside of rap today, with record company executives using an alleged simplistic formula with their artists to sell records and appeal to a diverse crowd. While many fans want Tupac back (pun intended) and MC's like J. Cole to represent the domain of hip hop, there are some record labels who strive to not only present lyricism and tone to rap music, but also reach and teach this fledgling generation about slavery, African history, African-American impact, education on drugs and African-American history. That record company is Smart Music Entertainment.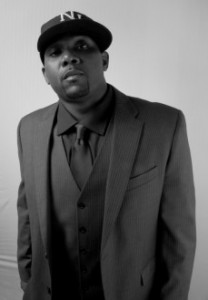 Founded in 2007 by New Jersey Entrepreneur and featured performer on the company's recently released "Lesson One: Hip Hop and Education" Larry "Lak" Henderson. Henderson, who was born in Jersey, began rhyming in fourth grade, developed a liking for hip hop legends of his era such as Big Daddy Kane, LL Cool J, and KRS-One. He was an on-air personality for Rutgers University WRSU-FM 88.7 in which his nightly "Led-Lak Show" which was the number one show on campus. Henderson co-executive produced the album along side D Rock for Drunc Products, and performed on nine of the ten tracks on the CD, delivering thought-provoking, clever rhymes that could be the type of music any parent would approve and appreciate. On one of the bonus tracks titled "Drugs" Henderson went to the history of illegal substances like cocaine:
 "In 1862 Albert Newman changed the game/He extracted a crystal powder and called it cocaine/The cocaine hit the states, started taking it over/ They even put it in soda and called it Coca-Cola/ Started making a living moving the powder through/ And that's why you see it on your avenue"
On the track "Congress Women" Henderson highlights the contribution that the first black women who served in congress made in transforming history:
"We pay homage to MLK/ But if not or Katie Hall there wouldn't be a King Holiday/ Maxine Waters, the voice of South Central/ She combated the racist, defending black people"
And Young Nyce, the lone performer who is featured on the album besides Henderson, Performed one of the standout tracks on the album titled "Slavery" and lacing this deep line together of the beginning of Slavery in the U.S:
"The spot with the most slaves? The colony of Virginia/See they would put them up on a big platform/ And auction people for tobacco, cotton, corn, the list goes on/ They even trade slaves as a matter-of-fact/ They would trade five or six Bow Wow's for one Shaq"
Other tracks such as "Invent" "First 25 Presidents" and "It's a War" offer hip hop in a education format for kids and parents alike, also in which whomever is listening will be entertained in by my admission, very well crafted beats. So in conclusion, if you would like for your child to make that change for more clean and sensible lyrics, better learning capability, and content, then Larry Henderson and Smart Music is for you.
Official website;
http://smarthiphopmusic.blogspot.com/p/home.html
 
Facebook Fan Page;
http://www.facebook.com/SmartMusicEntertainment
[youtube fD2rPd7Mp9Y]
Staff Writer; Brad Washington