Lil Wayne Tha Carters 4, Tha Dynasty…
(ThyBlackMan.com) In the year of 2004 New Orleans rapper Lil Wayne released an album known as "Tha Carter" this was the first in the series of his well known "Tha Carter" albums. This first album sold an astounding 1.1 million copies and saw Wayne show off his amazing skills that left critics astounded. The single "Go DJ" from Tha Carter also became a top 5 hit in the Hip Hop and RnB chart and suddenly put Wayne into the forefront of Rap. However this was  just the beginning.
By 2005 Wayne was ready to bounce back with a second instalment of Tha Carter series with Tha Carter 2, and he didn't fail to deliver, within just one week of release, the album had already sold 238,000 copies and debuted at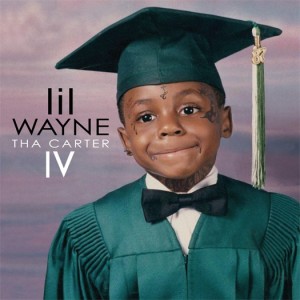 No.2 in the US Billboard 200 Album chart. But this was just the start for the second Carter, The album went on to sell over 2,000,000 copies worldwide. In the same year of the second Carter's release Lil Wayne became the President of Cash Money records, owned by his mentor Bryan "Birdman" Williams who Wayne refers to as his father in many of his songs. In fact Wayne is known as the "Birdman Junior" by many of his fans and colleagues.
After Tha Carter 2 was released in 2005 Wayne took a break from producing Tha Carter albums but with his fans demanding a third Carter Album Wayne made a Triumphant return. He produced tha Carter 3, his most successful album to date. Tha Carter 3 was released in June  2008 and sold an amazing and record breaking 1,000,000 copies within its first week of release and by the time the first month of release had passed Tha Carter 3 had become a Double Platinum Album. The first single from the album "Lollipop" featuring Static Major saw Wayne receive his first number one topping The US Billboard 200 and reaching number 23 in the UK singles Top 40 Chart. This album saw Wayne become a Global Superstar.
Wayne hasn't finished yet though and today, the 29th of August 2011 Wayne has released Tha Carter 4 which has already topped the Itunes album chart in the US and Canada and reached number 5 in the UK Itunes album chart. This has caused many rumours to circulate about Tha Carter 4. One rumour or idea is whether or not Tha Carter 4 will sell 1,000,000 copies within its first 3 days of release. some people believe that Tha Carter 4 has already reached Gold status and sold 500,000 copies within its first day of release. One word for Tha Carter Series, outstanding.
Written by Alex Cook 
Feel free to connect with this brother via Twitter; A. Cook.