HBCU Grads Earn Less than Black Students from White Universities, But Why?
(ThyBlackMan.com) A 2007 study by Roland Fryer and Michael Greenstone has found that graduates of Historically Black Colleges and Universities (HBCUs) suffer a wage penalty relative to their counterparts who attend Predominantly White Institutions (PWIs).  The authors conclude that in comparison to black students who attend PWIs, graduates of HBCUs earn 20% less on the job market than their counterparts. This is easily seen by using an income tax calculator for people doing their online tax preparation for the IRS.
Equally interesting is that out of the 20 universities with the highest black graduation rates, only one of them (Howard) is an HBCU.  Some wonder if this result, as well as the wage differential, cuts into the perceived value of an HBCU education.
According to the Fryer and Greenstone study, HBCU grads report having less confidence in their leadership skills than their black non-HBCU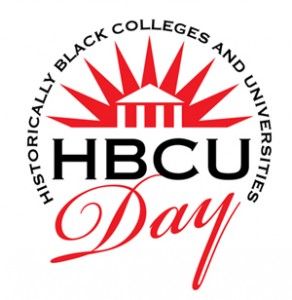 counterparts, less ability to interact with other races, and a higher likelihood of not choosing the same university again.  At the same time, HBCU grads are more likely to engage in social, political and philanthropic activities than black students at PWIs.
There are several potential explanations for this disturbing disparity in outcomes for our kids.  As a parent of a child who is considering attending an HBCU, I found myself quite curious about the results of this study.  They came to my attention after being contacted to do a radio interview interpreting the results.
One possible reason for the wage disparity is good old fashioned racism.  The same way that having a black name has been proven to lead to fewer job opportunities, it is not inconceivable that attending an HBCU can result in a penalty from corporations (run mostly by white folks) when they consider these students for positions.  I recall starting graduate school at Indiana University years ago and having to explain to one of the professors why Spelman College is a better school than Indiana State.  What this man didn't realize is that Spelman is better than nearly every Ivy League University in the nation.
We must also confess to the possibility that our HBCUs are not being run nearly as efficiently as they could be.  During a visit to The University of North Carolina Central and Howard University, I was shocked at how reluctant many HBCUs are to hire African American male faculty, particularly in business and the sciences.  According to a survey among readers of YourBlackWorld.com, over 40% of HBCU grads had less than five African American professors in fields outside of African American studies.  Many HBCUs are flush with foreign professors, some of whom either don't care much about the black kids and/or collude to only hire faculty from their home countries.  This leaves our children without a sufficient number of classroom role models as they navigate their way to graduation.
There are also many stories about HBCU inefficiency as it pertains to financial aid, admissions and even hiring.  Many of these problems can be traced to inadequate funding, but some should be connected to the archaic and dysfunctional manner by which some of us choose to lead our institutions. The old school models of leadership for HBCUs should be forced out by those who care about our children's futures.
There are also other factors that must be considered.  Given that PWIs have more resources, they are also able to extract many of the best black students that HBCUs can't afford to recruit.  The same thing happens in sports, where white universities like Kentucky and Kansas recruit the best black basketball players.  Also, many HBCUs are more likely to have first-generation college students.  The authors claim that they controlled for many of these factors, but as a statistician I can tell you that most statistical controls are incomplete.
The shining light behind these sad and confusing results is that HBCU students are more likely to be engaged in socio-political activities that lead to the change that our community needs.  The fact that HBCU grads are more willing to become involved in various forms of activism should not be overlooked as a significant benefit to the African American community.  Rather than simply defining success by the size of their paychecks, these students are being taught to bring their expertise back to their people.  That's better than anything a corporate job can offer.
Staff Writer; Dr. Boyce Watkins 
Dr. Boyce Watkins is the founder of the Your Black World Coalition.  For more information, please visit http://BoyceWatkins.com.