The Worst Credit Cards for Your Wallet… (African-American)
(ThyBlackMan.com) What do you prefer, paper or plastic? We're talking cash or credit cards and if you're like most Americans you have at least one card in your wallet that you use on a regular basis. But don't let that alluring little piece of plastic put you in the poor house.

CNN lists a few cards that are about as bad for your personal finances as sub-prime loans were for the economy. Don't be a sucker for quick credit. Here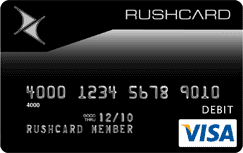 are three cards you shouldn't touch with a ten-foot pole.
1. Baby Phat Prepaid Visa Rush Card
A prepaid card sounds harmless. You add money to it and you never exceed that amount that's on it while you build a credit history sounds good right? Well the only catch is that there are a ton of high usage fees associated with the card.
A RushCard Representative said "2.5 million consumers use its cards, attracting customers who are fed up with major banks or unable to open accounts." On the RushCard website there is even an advertisement trying to get you to deposit your tax refund on the card.
The other Rush cards cost $9.95 just to own but the Baby Phat card cost $14.95. A monthly plan with this card will cost you $9.95 a month plus $1 each time you use it as a debit instead of a credit card. Not to mention ATM fees and if you are even able to use the card responsibly without accumulating a lot of debt you can't reap the benefits. Prepaid credit cards usually do not report to credit bureaus.
So here's the gist. Despite it's pretty pink appearance, the Baby Phat card doesn't benefit you. It's all style and no substance. You have to pay just to have the card, you're charged each time you use your own money and it doesn't help you build a credit history. Tell Kimora no thanks.
2. Visa Black Card
This is not the "African American Express" aka the American Express Black Card that Kanye West talked about. You don't have to be a millionaire to get one of these black cards but with a 14.99% APR (annual percentage rate) and $495 annual fee, this card is expensive to maintain.
It advertises benefits like 1% cash back on airfare, access to V.I.P. airport lounges but who really cares? The amount it costs just to have this card is the cost of a nice flight to an exotic location. Skip this cool-looking card and save your money to really feel like a star with extra cash in your bank account.
3. First Premier Bank MasterCard
We've saved the worst for last and this card is the worst of the worst, has an APR of 59.99% and cost $120 a year to have. Even if you have the lowest credit score in the world don't be desperate enough to sign up for this one.
This card says take my money. It's 59.99% APR means that if you're late on a payment or miss one, MasterCard has the right to charge you more than fifty percent in interest on your existing balance.
This card already has about 300,000 users that carry a balance. Don't join the pack, just say no, in fact scream it.
Written By Yannique Benitez