5 Effective Gifts to Give Others On Christmas.
(ThyBlackMan.com) Christmas is the day that's filled with a long list of gifts to buy and things to do. It is a day that kids and adults look forward to all year. It is not because all of the gifts, but it is because of something magical in the air. It is a religious festival that people wait for the whole year. December is the month full of joy and happiness. People started to make their places ready to invite the guest to celebrate this event together and they start to buy gifts. They started to decorate their homes early to avoid the last-minute mess. It is an emotionally charged time for all of us. When we decorate our homes, it brings up nostalgic feelings and evokes strong feelings of childhood.
In our busy lives, Christmas day is a break from our routine work and gather all relatives and friends in one TV lounge. It brings people closer to each other they forget their anxiety, sorrows, and stressful life. The best part of Christmas day is to share gifts. Most people take this task in a fun way, but others find it hard to complete they get confused when they come to buy gifts. Below is a list that will prove helpful to reduce the workload and also help you to buy Christmas presents on a budget.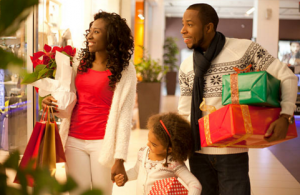 1.     Make A Shopping List
The first thing you need is a shopping list. Make a list of people you plan on purchasing gifts for. Sometimes when we don't organize our work, it overwhelmed us. When you come to make, this list starts with your family and friends and selectively add people who're more close to you.
2.     A Canvas Print
Nowadays, canvas printing is trending. People love to receive and give others as a gift. You can print your loved one's pictures or pictures to whom you want to give a Christmas gift. It will be easy on your budget and everyone will love your gift. It is not only cost-effective but also show your love for others.
3.     Toys For Children
Kids love to receive toys in gifts. Nothing can make children as happy as a new addition in their toy basket. You can buy dollhouses for little girls and games for boys. They care about their toys more than anything and want to keep their childhood memories saved for their future.
4.     Personalized Video
Think outside the box and do something unique. You must be wondering what it is, right? Yes, you guessed it right you should send personalized video message. This is a great way of making someone feel extra special on this special day. Now the question is how to create a personalized video message that reflects your emotion and feels as well. There are a lot of sites that can help you to create a personalized video. The only thing you need is to send the details and pictures which you want to add in this video message. If you consider this option, then make sure to visit portable northpole santa video.
5.     A Coffee Mug, Photo Calendar, and a Scrapbook
Although it sounds old fashioned, these things bring a smile on others' faces. A scrapbook is a way to keep all memories together. One can put all the childhood or adulthood memories in a photo album. Sometimes scrapbook takes us back and brings life to our memories.
Staff Writer; Brian Love