Are You Doing Everything You Can To Hire The Best Talent?
(ThyBlackMan.com) Recruiting for a new post can be an exciting time. New employees can breathe fresh life into your business and help you make the most of the new skills and talent a new hire can bring. It all sounds very promising, but is that reality?
Often, the recruitment process can be underwhelming. Why aren't the top talent applying for roles in your company? Why isn't there a more diverse selection? If these questions seem familiar, there could be some issues with your recruitment process that are holding you back from bringing the best to your business.
Are you doing everything you can to hire the best talent? Read the following and see if a change could do your business some good.
Think about the problem
While you might recognize that there's a problem with your recruitment process, are you actually doing something to remedy it? It's time to start facing up to the issue and putting a strategy in place to change it. Are you only attracting the same types of candidates? Are applications low compared to what they used to be? These are the sorts of things you need to consider to help make those much-needed changes. Assessing your quality of hire is important to help you strive for better in the future. Some recruitment problems can be minor, but they will continue unless you put time and effort into fixing them.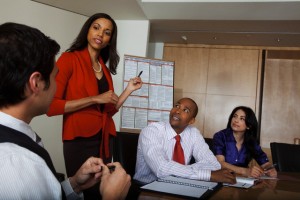 Find new ways of advertising roles
When was the last time you looked at your promotion strategy for new roles? Exploring new opportunities could help you reach a wider range of candidates and get a higher quality selection for interview. There are many ways of advertising jobs that you are likely already doing, including print and online ads. Tools like LinkedIn and even Facebook are great for recruiting for new roles, while you might find that some direct outreach with people from your industry could help you make contact with some promising new talent. Try something different with your next recruitment campaign and see if there are any noticeable changes.
Adopt a more creative interview process
Not everyone thrives in a typical question and answer interview – it can be a very daunting process for some candidates. Trying new approaches such as group interviews can help bring candidates out of their shells and help them demonstrate their skills in a different way. A face to face interview is still important, but why not add in some interview questions that are fun to answer to make the process more human and enjoyable for all involved?
Be more flexible with your requirements
The way that people work today is changing. From freelancers to remote workers, your new hire doesn't have to fit into the typical 9-5 office worker category. Take a look at remote worker stats to give you some insight into how changing your approach could suit your business. People crave job satisfaction and a work/life balance, so being more flexible with your requirements could help you attract better talent to your business.
Changing your approach to recruitment could bring some positive changes to your business, so make some changes with your next campaign and focus on bringing the best people into your company.
Staff Writer; Craig Carter