How To Erase Private Data On iPhone And Clear History Totally.
(ThyBlackMan.com) It's not uncommon to run into a situation in which you need to get rid of previously stored data on your iPhone. This might be required when you're finding your device to be severely cluttered with unnecessary files and documents. Along with this, if you are going to gift your iPhone to one of your family members, it further becomes equally essential to invest in reliable tools that can permanently delete your desired data files.
This article showcases Dr.fone as a viable solution when you're wondering how to wipe an iphone in a way that the information can't be recovered with any other software. You will also be able to find out how to clear cache on iphone with this reputed software as it provides you with a number of deleting operations on your device.
Let's start with chalking out the prerequisites after determining which data you need to be eradicated from your iPhone. Firstly, you should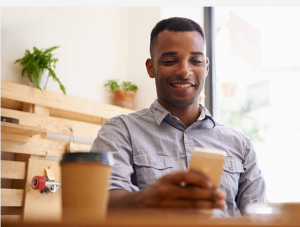 ensure keeping a secure backup of your vital files and documents before you make use of this software. This way, you can easily empty your device while ensuring that you don't end up losing any essential data. Once you've backed up all the necessary files, it's time to download Dr.fone software from their official website and get done with the login procedure. After this, follow this step by step guide that enlists a simple and hassle-free way of deleting your private data.
Step 1: Connecting your iPhone to the computer
Begin with establishing a robust connection which will let this software carry out the removal of files selected by you. For this, you need to connect your iPhone to the computer with the help of a lightning cable. As the devices are connected, you can begin with deleting those files that you no longer need in your iPhone.
At this step, you also need to select a suitable level depending on the extent to which you want to make your deleted data unrecoverable. It's advised to go for an extended period for this process as it will ensure more effective removal of your private data.
Step 2: Scanning the files present in your iPhone
Now you need to initiate scanning so that Dr.fone software can present you all the files and data stored in your system. This software features dedicated options for deleting the saved files along with letting you get rid of system data such as call history, browser history, etc.
Before you head towards removing any files, it's vital to decide which out of these needs to be erased at this step. You can either go with deleting a particular type of data from your iPhone or effectively wipe the entire system so as to make your device as good as new. Click on the Start button and wait as the software begins to deleted your selected files and data.
Step 3: Beginning the delete process
Once the software begins to delete the desired files and documents, all that's needed is to wait until you see the final completion message being displayed on the screen. Depending on the amount of data along with the level selected by you, the software will accordingly take some time to get done with the procedure. Make sure you keep your iPhone securely connected all this while so as to carry out the process effectively.
You will find a dedicated option in the software that will help you clear all the history data stored in your iPhone. If you don't want to erase the entire data files on your device but just seek to get rid of history data, you can conveniently do this with the help of this software. It not only erases chat history but also let you get cleared with any browser history stored in the device.
In this way, Dr.fone turns out to be a handy and trusted tool that can bring the chances of having your private data ending up in wrong hands to practically zero. This software ensures that you get to remove the desired data without leaving any way to get it recovered by any means.
Staff Writer; Fred Poole