Why You Want To Start Your Own Amazon Seller Business In 2019.
(ThyBlackMan.com) Many people from all walks of life are now starting to see the benefits of taking advantage of the Fulfillment by Amazon business model. It is similar to conventional drop shipping, but it gives you the golden opportunity to market more products without the need for storage space. Amazon will store, pack, and ship your products to your customers. Does this business opportunity sound interesting to you?
Let's look at several reasons why you should start your own Amazon business in 2019.
There's No Commuting To A Job
It can be frustrating for anyone dealing with heavy morning traffic several days a week. Fortunately, you will not have to worry about that when you become an Amazon seller. You can work from the comfort of your home. Since you will not be commuting to a job, your fuel cost will drop tremendously. This will help you save a significant amount of money, and you can invest this money into your new business.  
Create Your Own Work Schedule
Selling viable products on Amazon will give you the golden opportunity to create your own work schedule. You can work in the morning, afternoon, or at night. The choice is yours!
Leverage Amazon's Brand For Your Personal Profit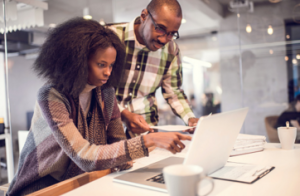 It can be extremely difficult to establish a reliable brand these days. It could take months or years for a new brand to gain trust from its targeted audience. Leveraging Amazon's brand can help you get around this challenge. People will buy from you because Amazon is a well-trusted company. Partnering with Amazon is a smart idea that will pay big dividends for your business.  
Higher Profit Margins
Drop-shipping from a private e-commerce site is profitable, but you only get a tidy profit from each sale. Unlike drop-shipping, Amazon makes it easy for you to get a higher profit margin. For example, let's say you buy an item from China for $6. You may be able to sell it for $20 on Amazon. As you can see, you will be able to make a nice profit and recoup your initial investment.
Hundreds Of Product Categories
There are hundreds of product categories on Amazon. This makes it easy for you to find a profitable niche. Some niches are more competitive than others. However, this does not mean that you will not be able to compete. Simply find a hot product category and offer your products at a competitive price. You are bound to get customers. It's vital that you choose the right products and create impressive sales copy. Learning how to sell on Amazon will help you become a true selling force.
Easy To Maintain
Contrary to popular belief, it's easy to maintain an Amazon selling business. Once you ship your products to the Amazon warehouse, they will take it from there. It's reasonable to say that you only need to devote a minimum of 10 hours of your time to your business each week.  
Easy To Scale
Amazon makes it possible for you to scale your business. You can enter several different markets if you want to take your income to another level. At the end of the day, you will be able to dictate the amount of money that you make.
Starting an FBA business is not a get rich quick scheme. It will take time and hard work for you to become a successful seller on this popular platform. You now see that there are several advantages to marketing products on Amazon. It is one of the most profitable business opportunities around today.  
Staff Writer; Harry Shaw