6 Ways to Make Money While Unemployed.
(ThyBlackMan.com) We currently reside in a time of the "gig economy". TechTarget.com defines the gig ecomony as a free market system in which temporary positions are common and organizations contract with independent workers for short-term engagements. A study ty Inuit predicts that by the year 2020, at least 40 percent of American workers will be independent contractors.
For many years, members of the African-American community looked at gigs as a hustle, a way to make ends meet. Presently, these gig opportunities are helping Americans pay their rent, utility bills, putting food on the table, and leaving them with a few extra dollars to spend in the process. While many of these positions will not lead to advancement opportunities, or raises outside of adding more shifts to earn additional funds, they can at least, keep your head above water while you position yourself for a more long-term work opportunity.
I think most are familiar with driving for UBER or Lyft, and while they make decent money, not everyone is comfortable with the thought of a stranger sitting behind them while they are driving. The stories we hear on the news do not make it any better so we will skip those two and share ways to make money even if your children or significant other wants to be involved or have to tag along.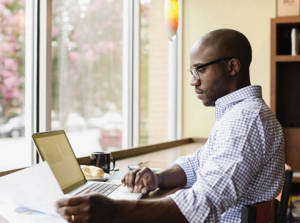 1. BIRD Scooter Charger. I have been working with BIRD for a little over a month and while they are currently in more than 100+ cities including Austin, TX, Columbus, OH, Santa Monica, CA, Atlanta, GA, Memphis, TN, St. Louis, MO, Portland, OR, and Kansas City, MO. Be sure to visit their website to see if they are in a city near you. A BIRD charger night typically begins around 9 p.m. Once you're onboard, you will download the BIRD app to your phone. At 9 p.m. the app will begin showing you a variety of BIRD locations. Your job will be to find the BIRD scooter, take them home and charge them up. The fee ranges from $5 to $20 per scooter. Typically the $5/6 scooters have been recently used and will appear as a green color indicating they are easier to locate. Scooters with a yellow label are a bit harder to search for, the red scooters which are almost always $20 are harder to find and usually haven't been used or seen for a while. Scooters must be delivered between 5 and 7 a.m., for full payment, to a location that will be shown in your app. Once the scooters are fully charged and released, you can expect a direct deposit within your account within 24 hours. Depending on how much time you can devote, it is not unusual to make $100+ a night, even if you are focused only on the $5/6 green light scooters.
2. LIME-S Scooter Charger. LIME-S is similiar to BIRD, with just a few variations. LIME-S can be found in several cities as well and typically pays within 48 hours of releasing the scooters. I find it a little more difficult to get to the hubs by 7 a.m. with LIME-S, however they are much easier to locate at night. There GPS system is amazing and the scooter is usually in the exact location shown in the app. The average pay for LIME-S is $5. Some nights they will boost the pay to $6/7 if its raining outside, extremely cold, or only a few chargers worked the previous night. The scooters generally take about 3-6 hours to charge, depending on the percentage of the LIME-S. Oh, I've only seen a $10-15 increase in my power bill each month. Also, if both scooter brands are in your city, apply with both! Don't have a truck or SUV? I met a young lady, all of 130 lbs herself, with a 4 door sedan with over 30 scooters in her trunk and backseat.
3. Instacart. Instacart delivers groceries from local stores to customers home in less than two hours in most cases. Many of their stores include Whole Foods Market, Publix, Target, and Costco. Currently they are in many cities including Atlanta, Tampa, FL, Huntsville, AL, Salem, OR, and Miami, FL. Visit their website to see if they are in a city near you. Instacart is one of the gig economy jobs that may offer a few advancement opportunities such as being promoted to shift lead or site manager. For those starting out, they have two primary positions. One is the in-store shopper who is hired to shop inside a particular store. This means you may be working inside of Publix or Whole Foods on a daily basis.
These positions typically pay $10 per hour, and a service fee percentage on each order which could put your pay at about $11 per hour. You're paid every Friday, direct deposit only and most stores allow you to work up to 25-29 hours per week. The second position is the full service shopper. A full service shopper comes into the store and shops for the customer and delivers the groceries to their home. You are able to select a market or areas in which you prefer to shop and deliver, however you will not work a particular store. Full service shoppers are paid service fees, delivery fees, and are able to work unlimited hours. Please note you can not be an instore shopper and full service shopper at once, you'll have to pick a role.
Visit their website to see which position will work best for you, your schedule and your financial needs. The most I've heard a full service shopper make in one week was slighlty over $900, working slightly over 40 hours that week. Take into consideration, some of those funds will be going directly into your gas tank and vehicle maintenance. In-store shoppers taking maximum orders during their 25-29 hour work week can earn as much as $350 per week.
4. Shipt. Shipt is very similiar to Instacart, however they do not currently have in store shoppers. All Shipt shoppers shop and deliver groceries to client and average around $16 to $22 per hour. I've overheard that Shipt customers tip pretty good. The hours range from 8 a.m. to 10 p.m. each night, so you are able to set hours that work best for you and your lifestyle. Sunday's and Monday's are days you would definitely want to work into your schedule as both Shipt and Instacart shoppers make most of their money on these days.
5. Survey.com. While this gig isn't as steady as the gigs previously listed, meaning you will not be able to work unlimited hours, in fact most surveys take about 20 minutes to complete for $7-10, depending upon the job. Most surveys that take up to 2 hours, pay $10-15 per hour. This gig consists of going to stores, of your selecting, and ensuring the products are neatly shelved, price tags are displayed correctly, and counting inventory. All of the information will be entered into the app, once you're complete, you'll take final pictures and submit the survey for payment. Some store assignments include Walmart, Publix, CVS, and numerous other well known establishments. Some assignments require you speak with management, while others only require you walk-in, straighten shelves, and move on. Pay periods are the 1st, 10th, and 20thof each month via paypal. Also, if you are into online marketing game you can always create an Amazon affiliate website like this one and generate monthly income from Amazon.
6. Focus Pointe Global. Focus Pointe Global is the largest marketing research data collection company in the nation. Participants are paid to partake in focus groups, test new products, taste new snacks and beverages, watch television shows, and more. They currently have 20 coast to coast locations including two Atlanta locations, two Chicago locations, Dallas, TX, Boston, Appleton, WI, Los Angeles, and others. Visit their website to see if they have a location near you. Focus Pointe Global pays participants via gift card. These gift cards work like any other debit card, except you can not get cash. Studies can range from $40 to $350, depending upon the client. Surveys involving food typically ranges from $40-75 plus a full belly, while the focus groups range from $75 and up. Focus Pointe Global always list the survey amount and length of the study. They even have a diaper study that pays $150, with up to 3 visits, plus you get free diapers. Visit their website to sign up and begin completing surveys today. You can also find Focus Pointe Global on Facebook.
Most of the gig opportunities mentioned above do not require a formal interview process (Instacart and Shipt might), and few require any previous experience. You do not have to get your resume ready. Simply head over to their website, release the notion that the struggle is real, open your mind to new ways of making money, and get you some!
Best wishes until you find or create the career you desire to have.
Staff Writer; Dina Tuff
Connect with Mystic Philosopher & Inner Fitness Coach Dina Tuff @
The Magick Playhouse; http://dinatuff.blogspot.com/
Twitter; https://twitter.com/DinaTuff
Facebook; https://www.facebook.com/ClubMagick