Christian female and male names and their meanings.
(ThyBlackMan.com) Almost all parents want to give their babies the name that will be either unique or will have an interesting meaning. Many believe that a name has the right influence of the fate of the child and sometimes even on the character. Do you also want to call your baby the best name ever that will influence his or her future only in a positive way? We propose to your attention Christian names and meaning so you could choose the right name for your dear child.
Many people search for names inspired by the faith, character, and the greatest achievements of Christian believers. Regardless of whether you are looking for the name of your child or helping a friend to find a good name for his or her baby, after reading this post, you will gain a deeper understanding and increase your accuracy in choosing the right name for the child. These are not all the possible Christian names, but only some of them. Please consider the names listed in our post or you can also to find more exciting ideas on Yen Ghana site.
Male Christian names and their meaning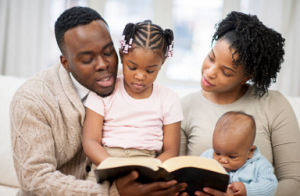 If you can call yourself a religious person, you probably will try to find a religious name for your child from a reliable Christian source. The Bible is the repository for all the best names you have ever wanted to call your son. Take a look at the best biblical names and their meanings below.
Aquila
This name has a Latin origin and means an eagle. If you want your son to have the character traits associated with this noble bird, you definitely should consider this name as a variant.
Asher
This beautiful name for a boy has a meaning of happiness in Hebrew. Hopefully, the name will help your child to be happy in life and make other people happy around him.
Caleb
This name also originates from Latin and means brave.
Daniel
This name hardly can be called an uncommon Christian name, but it still has an interesting meaning. It means God is my judge.
David
Many people even those who are not believers choose this name for their babies. Its biblical meaning is dear or beloved.
Ebenezer
Unlike the previous one, this name is unique. We assure you that its meaning will inspire everybody. Its meaning is 'rock of help'.
Elisha
This name also has a Latin origin and means the salvation of God.
Lamuel
If you want God to be always with your child, consider this name as an option because it means God is with him or them.
Christian female names and their meaning
Many female names of Christian origin and meaning are not only powerful but will never go out of fashion, that is why they have gained great popularity not only among religious people. There are a lot of them, and each name, of course, deserves your attention, but we would like to list below those names that are the most popular and have an interesting meaning.
Abigail
The meaning of this name is 'the father's joy'. This name can be called the best variant for any girl because all girls are darlings for their fathers.
Adriel
This name is rather uncommon, and it is of Rome Hebrew origin. Its meaning is 'flock of God'.
Atarah
The origin of the name is Hebrew, and it means a 'crown'. A perfect name for your little princess.
Bernice
This name is of Greek origin, and its meaning is 'one who brings victory'.
Charity
The name originates from Latin, and means 'dear'. This name will describe how much you adore you baby girl.
Diana
This beautiful name for a girl originates from Latin and means 'perfect and luminous'.
Julia
This is one of the typical Christian names and means 'soft and tender hair'.
Priscilla
Do you want to call your daughter after an effective biblical mentor? Then give a try to this beautiful name.
We hope you have found our post useful. We tried to gather in one article Christian names with interesting and powerful meanings that will not sound boring and will never go out of fashion. Your child deserves to have the most beautiful and unique name.
Staff Writer; Craig Brown