Stopping the Killings (Terrorism) Should be our Priority!
(ThyBlackMan.com) I am a fan of the Dallas Cowboys quarterback, Dak Prescott's comments, when he said, "I'm up for taking the next step whatever the next step may be for action and not just kneeling." Mr. Prescott's comments calls all of us, to remember the common sense our parents and the Good Lord embedded in us. There is just to much preoccupation, with the kneeling and many of us, if not the vast majority of us know this!
And of course, I can understand why people would rather take that route, that is "clicking on likes," on Face Book, when it comes to the kneeling, because it does not require them to do anything, or take any action to bring an end to these killings. This is the defining issue of our times. If you do not care that Black Americans are being gunned down at two and one half times the rate of our white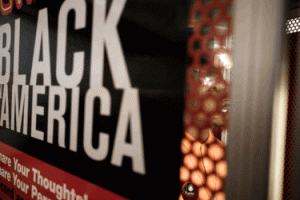 counterparts, then any meaning that you want to attach to being an activist in terms of supporting Nike and their JUST DO IT! campaign, or Kaepernick for that matter, as an enlightened movement, rings hollow. It is all B.S., if you get my drift. I have got news for you. It's not about the kneeling; it's not about buying Nike sneakers and sweatshirts; it's about  stopping the killings!
You see, if just one percent of the African American population demanded a sit down, a summit of stakeholders, if you will, in a series of meetings, to vet and discuss "real solutions," when it comes to these killings, we could drastically reduce or even end this egregious assault upon the African American community (http://thyblackman.com/2018/05/29/its-not-about-the-kneeling-its-about-stopping-the-killings/). The road to solving the killings, commences, when the abused wants to end the abuse. Sounds incredibly simple, but it's true. Due to the terror of the lynchings of African Americans in the early 1900's, a similar meeting, as described above, was called by W.E. Du Bois in Niagara Falls, Canada in 1905.
Nike, is probably open to ideas about solutions to stop the killings. Even though, it is interested in its bottom line. The Just Do It! Campaign, featuring Kaepernick, is making millions of dollars in profits for Nike shareholders, who are largely the wealthy and many of whom are Trump donors and supporters. Nike, just like everybody else, is going to eventually ask the same question presented to us by Prescott. So you tell me, how do we communicate to Nike, Kaepernick, and the National Football League Players Association (NFLPA), who are all handsomely profiting from the killings of black folk, as to what's next?; because you can't kneel forever. You have to at some point, actually deal with the underlying problems that caused the kneeling. And that time quite frankly, is now.
Black people and others who have a vested interest in stopping the killings, should not be a part of the problem, when it comes to these killings, we should be out front as part of the solution, saying to Nike, Kaepernick, Lebron James, and the NFLPA, "Okay, we thank you for spotlighting this issue for us, here is what we should do now." We must come off the sidelines and do our part and move the conversation, when it comes to the killings from kneeling, to a conversation about solutions.
Creating change is not as "Hard" as we make it. Getting us to invest time in being part of the change; Now, That Is Hard! Here is my latest tweet to Lebron James.  We want Nike, the NFLPA and everyone associated with these tragic killings of African Americans, who have a platform, to understand quite clearly, blacks are being killed at what appears to be an increasing rate, by errant police officers and their proxies. Standing while black, they are being killed, walking while black, they are being killed, running while black, they are being killed, sitting in vehicles while black, they are being killed, and now being at home, while black, a black man has been killed. If this police officer in Dallas, is not convicted for killing Mr. Botham Shem Jean, you have to ask yourselves truthfully, will we see more killings of Black Americans in their homes?
Here is a spin on a quotation from Martin Niemoller that you might appreciate:
First they came for Trayvon, and I did not speak
out—because I left it to others.
Then, they came for Eric Garner, and I did not speak
out—because I was reluctant and did not want to get
involve and attract attention to myself.
Then, they came for Botham Shem Jean, and I did not
speak out—while angry, because I felt that this was not my fight.
Then, they came for me—and no one was there, not anyone
was there, who would speak out… for me.
We as, Black American citizens and others have to stop searching for reasons to not do our part, when it comes to finding solutions to these killings.  A healthy Democracy requires citizen participation, not just clicking on "likes," on Face Book. Will my tweets make a difference? They have already! But, here is something I know, without any doubt, 50 or 100 tweets, with the same sentiments, will make a greater difference. It's time for us to speak out, and bring this latest chapter of racial oppression to an end! Tweet now.  Here is that KingJames tweet.
@KingJames
From Trayvon Martin killed in 2012 in Sanford to Botham Shem Jean of Dallas. Dallas Cowboys quarterback Dak Prescott said, "I'm up for taking the next step whatever the next step may be for action and not just kneeling." http://thyblackman.com/2018/09/07/mr-kaepernick-nike-nflpa-and-their-shoddy-deals/
You may go to my twitter account link @Jamesabides1 to confirm my tweets, if you wish. Can you make the same statement? I hope so.
Staff Writer; James Davis
Mr. Davis is a leading expert and consultant in Financial Analysis and Social Dynamics. He is a graduate of Florida A. and M. University(FAMU), a former stockbroker, and a human rights activist who resides in Sanford, Florida. He was awarded the prestigious Governor Haydon Burns Scholarship to attend FAMU and while at FAMU was awarded the first Martin Luther King Scholarship. He is the author of three books, among them is "The Fix This Time," Boost Your Retirement Income! Simultaneously Create Jobs and Spur Consumer Demand (https://www.amazon.com/dp/B00MI3PD2M).
He can be reached through his blog @, (http://www.thefixthistime.com).