WWE 2K19 Officially Coming This Fall.
(ThyBlackMan.com) Even though we don't know the exact WWE 2K19 release date, WWE has confirmed that the game is coming during fall 2018. This isn't surprising because it was bound to happen. Many sports game franchises release games yearly with new content and features, and WWE 2K is one of them.
2K has not shared gameplay details, but developers are already working hard on the game. Buzz about WWE 2K19 began when Baron Corbin shared a post on his Instagram account. In the post, he mentioned that he is working on recordings for 2K.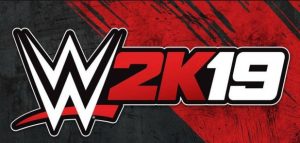 Voice over and motion capture work is also in progress. Independent wrestler Santana Garrett posted her schedule on Twitter. She mentioned that she will be shooting for a video game. This is about WWE 2K19 because the wrestler did motion capture work for the WWE 2K18. No other wrestling simulator is coming anytime soon. So it's pretty obvious that in California, she is doing motion capture work for 2K's upcoming game.
There are a couple of things which will remain common in WWE 2K19 and its predecessor. The publisher has made sure that the game launches on all the major platforms on the same day. It makes way for the Nintendo Switch port. This year, our wait for WWE 2K19 Switch version wouldn't be too long.
Like previous games from the WWE 2K franchise, this year's game will have different editions. Last year's collectors' edition brought exclusive content, merchandise, superstars, and season pass.  We expect the same for this year's release. The good thing is even if you do not wish to buy collectors' edition at launch, you can get its content in future DLC packs.
2K is doing well in other sports games but for the WWE 2K franchise, things never worked in the way fans expect. Last year, 2K couldn't do wonder with WWE 2K18. Thoughtless experiments in career mode, and frame rate issues killed the excitement. The career mode has seen several changes in the past. We expect to see some content from the series history. 2K has not introduced many legends in the WWE 2K series. If it happens, it would be beneficial for the franchise in the long run.
Game developer Visual Concepts can do one more thing to help the series gain its popularity back. By improving the creation suite, developers can make sure delivering immersive gameplay experience. There's so much to do with customization options if the studio dives deeper in crafting. Players spend a lot of time on crafting wrestlers, attires, and arenas. There are many customization options 2K can provide variations for. More flexibility in customization options will result in more player engagement.
We have not seen a good multiplayer mode in any of the games from the WWE 2K series. Last year's WWE 2K18 brought new multiplayer features. Before WWE 2K18, multiplayer matches were limited to six local players. Last year, 2K changed this to 8-man matches with 2K18. This decision received mixed reactions from fans. Some players feel that fights have become hectic due to these changes. But from a general point of view, it's fun to see chaotic entertainment in the ring. Visual Concepts also made major improvements in the online modes. This year, we expect some big virtual tournaments in which people from around the world can take part.
Demand for a new game engine has been rising since last two years. Making such big changes in a yearly release is not easy, but players do not wish to see the same old stuff in a new package. In the last year's game, MyCareer and Universe Mode feel dull. The scripting doesn't seem to save the game from feeling repetitive.
Hopefully, 2K will learn from the mistakes it has made in the past. What the developers need to do is to sit and play some old content from the THQ WWE games. If 2K brings some popular features of the old WWE games in WWE 2K19, it would be great.
Staff Writer; Corey Shaw
Have any Tech Tips? News? Hit up our Tech Guru at; CoreyS@ThyBlackMan.com