5 Reasons to Justify the Killing of Headphone Jack.
(ThyBlackMan.com) People are still cursing Apple, Google and other smartphone manufacturers for killing 3.5mm headphone jack. At the same time, there are people who have accepted this change as they believe that wireless headphones make perfect sense as they give you freedom from dangling wires, noisy audio, and bursts. We wondered, what exactly are the reasons to appreciate the killing of the headphone jack, and we have found 5 strong reasons.
1. Audio Quality
What do you look for in a headphone? The sound quality, of course, and that's why removing headphone jack from smartphones is not a bad idea. Poor sound channel separation is the biggest problem with 3.5 mm audio jack. It not only affects the sound quality but also causes sound issues when earphones do not match with the standard phone's hardware level.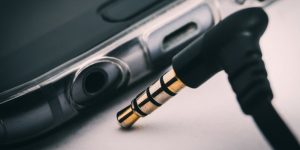 In the market for USB headphones, these concerns immediately disappear. The audio quality issues devices won't exist because, with wireless headphones, the entire circuits will be embedded in the headphones. As a result, headphone manufacturers will be taking the control and they will be delivering a better audio experience and mobile phone manufacturers won't have to work on it.
HTC is a good example of how smartphones can deliver a better audio experience. Last year, the company introduced smartphones in the U series and with that, HTC delivered better music listening experience without a 3.5mm audio jack.
2. Sleek Design
Many companies including Apple and Motorola have shared the reason behind why they killed headphone jack on their smartphones. According to these companies, a 3.5 mm headphone jack is not just an old technology, but it also needs a lot of space which can be utilized for something better. Removing the audio jack helps product designers build a thinner phone.
Motorola introduced Moto Mods and designing these additional attachments was made possible after removing the audio jack. With the advent of Moto Mods, many fans argued that this is just a gimmick by the company to sell add-ons, but critics appreciated these changes.
3. Future-Proofing Your Phone
The smartphone industry is witnessing significant changes in terms of designs, and if foldable phones come out this year, there will be one more reason to celebrate the removal of the headphone jack. The decision taken by smartphone manufacturers will not only open doors for new ideas, it will surely give us new ways to use smartphones in the future.
Companies are working on taking smartphone display to go closer to the edges and reduce thickness. If this trend catches speed, there are chances that we will see true full vision display on smartphones and to make it happen, such changes are needed.
Google mocked Apple when the iPhone 7 appeared without a headphone jack. Google didn't miss a single chance to make fun of Apple's decision, but a year later, when Google launched Pixel 2 and Pixel 2 XL, everyone was surprised to see that there's no 3.5mm headphone jack on Google's phones. Google later said that the company is just future-proofing its smartphones.
4. More Space Means Bigger Battery
Improving thermal, and adding more battery life are some of the reasons why Razer chose to ditch the headphone jack. Almost every company has their own reasons to kill the audio jack but some of them have actually proved that the decision really helped their fans. Razer successfully added around 500mAh power to its phone's battery as a result of audio jack removal.
Apple also said that it removed 3.5mm audio jack for better battery life and improvements in camera. As far as the improvements in camera technology are concerned, Apple really delivered better on this front, but its claims about battery life appear to be hollow because after removing the audio jack, the company decreased the battery power in the iPhone 7.
5. USB-C a Bluetooth Alternative for Audiophiles
Even when the audio jack is disappearing, Bluetooth is probably not the best alternative for music lovers. The convenience of wireless pairing is matchless but Bluetooth technology on smartphones is not good enough to satisfy audiophiles. Thankfully, we have the USB Type-C port which is actually better in terms of designing high-end audio devices. There are already many good USB-C headphones available from Sony, and many other companies are also bringing new products in the same category.
Staff Writer; Corey Shaw
Have any Tech Tips? News? Hit up our Tech Guru at; CoreyS@ThyBlackMan.com.