Start-up Guide: How To Ensure You Start On The Right Foot.
(ThyBlackMan.com) Think carefully: have you got a great, awe-inspiring idea for a business? Creating a start-up is an incredibly exciting time and, hopefully, it will prove to be a rewarding and lucrative idea, but it can also be an extremely stressful and testing process. You hear many stories of new businesses failing early on, and this can, understandably, be a deterrent, but often these companies fail because they have not got off on the right foot. Therefore, to succeed as a start-up, it is vital that you take the necessary early steps, carry out a lot of research and give the project the attention and resources that it needs to thrive. Here are a few tips which are applicable to any entrepreneur looking to start a new venture:
Market Research
First, you need to look into the market to establish if it can be a successful venture. Ultimately, you need to determine whether or not your idea solves a problem, fulfills a need or provides something that is in demand. Market research should include using web resources, asking members of the public (focus groups, surveys, etc.) and looking at any company which currently offers a similar product/service, with a special focus on your closest competition. Doing this should help you to identify your target audience because when you know who this customer is, you can figure out how to entice them to your organization.
Brand Identity
Brand identity is key when setting up a company as this is often what can attract a consumer to your brand in a competitive marketplace. The business name will be the first point of contact, so take the time to come up with something that will stand out from the crowd and is pleasing to say and hear. You will then need to register the name, register the domain name and set up social media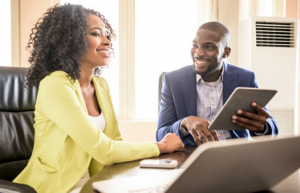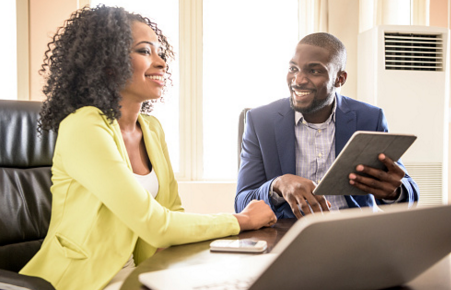 channels which are vital to success for start-ups. It is also worthhiring a graphic designer to create a company logo which is pleasing to the eye and properly represents your organization. This logo should communicate your personality while informing the consumer about what you do, which in turn, can help to build an emotional attachment and this is key to attracting and retaining customers.
Business Plan
The words "business plan" can quickly throw cold water on an idea for inexperienced entrepreneurs, but they are not as complex or daunting as they may sound. Additionally, a business plan is a vital step in establishing a start-up as it allows you to demonstrate how you will build the project and it is also essential for securing financial support. If you do plan on securing financial support, the business plan must be thorough, but you can find guidance online on how to complete this.
Finances
Not everyone has the funds required to set up a company as this can be expensive, although it does not have to be. It means that the majority need to secure some kind of financial support to get up and running. Before approaching anyone, you will need an idea of how much money you need to get off the ground and running costs for at least the first year. Set up costs include market research, trademarking, insurance, equipment, licenses, etc, while running costs include production, rent, salaries, utilities, marketing campaigns and so on.
Funding
Now that you have an idea of start-up and running costs you can look to secure funding. An angel investor is a terrific solution as they can inject cash into your project in exchange for ownership equality or convertible debt, but you could also consider crowdfunding or same day loans. Many people like to use a combination of funding methods, but just be sure that you secure enough to get you going and be fully aware of what is expected in return for the funding.
Accountant
Handling all of this money can be overwhelming and particularly if this is your first business venture. In order to keep on top of everything and so that you can focus your attention on other areas, it is imperative that you enlist the services of an experienced accountant. It is important to take the time to meet a few different accountants to find one that fully understands your business idea, and especially look for ones with experience in your industry. You will be working closely together, so make sure that you get along and understand one another.
Premises
Your market research will help you to identify what your needs are, from your premises and where the best place to establish your company is. It could be a simple home office, a private office space or somewhere on the high street depending on your industry. You should consider important factors like accessibility, transport links, space, storage, equipment, and parking. Be sure to find somewhere that is the right size for your operation as otherwise you will be overpaying for space or working in uncomfortable conditions.
Equipment
Once you have your premises arranged, it is time to move in the equipment and resources required to get your operation up and running. Of course, this will depend entirely on your industry, but be sure to invest in quality goods so that you can rely on them to perform day in day out. Take the time to establish how you want the operation to run before getting started, as it can be challenging to alter this once working habits are formed.
Licenses & Permits
There may be a number of licenses and permits to complete before commencing, and this will depend on the industry. You will also need to arrange insurance for the business, and there are a few different types that you may require. What you need exactly will become apparent during the market research phase.
Staff
Identify if you need to employ any staff initially and outline job positions, responsibilities and salary if so. Hiring the right employees is key to success in any line of work, so take the time to find people that are qualified, have a strong work ethic and are committed to the project. Alternatively, consider outsourcing your work to independent contractors so that you can pay by the project – be sure to have a careful selection process, though! Hiring staff can be difficult for start-ups as there can be financial problems and no guarantee of success, but this does mean that you can find people that are passionate about the business idea.
Support
In addition to having employees, it is also important to have a support network in place, particularly if this is your first venture. Many entrepreneurs believe that they will be able to take everything in their stride, but it can be a rocky road with many obstacles and responsibilities to face. A support network can alleviate stress and help you to steer the ship in the right direction during trying times. Ideally, this will be an experienced mentor with business savvy, but you can also find support in friends and family. The internet is also a fantastic resource for support and learning.
Promotion
One of the biggest challenges that start-ups face is getting noticed early on and standing out from the crowd, and this is particularly true in competitive marketplaces where there are much larger organizations operating. Regardless of the industry that you are in, it is vital that you are highly visible online as this is where consumers turn first. Having a high-quality website, being active on social media channels and marketing disciplines like search engine optimization (SEO) and pay per click advertising (PPC) are important steps for any start-up. A start-up can get noticed early on by running promotions, engaging with the local community and by communicating with customers online and in person – this can develop important bonds that will keep a consumer coming back.
Adaptability
Once the business is up and running, you need to pay close attention to performance so that you can identify what is working and what is not. Practically every start-up faces obstacles early on, but the ones that go on to succeed can adapt on the fly and are not afraid of trying new things. Mistakes are sure to happen at some point but learn from these so that they do not happen again. It is also worth continuing to study your competitors to get new ideas and stay informed on the latest news in your industry as this allows you to plan ahead and learn how to succeed.
The above information should help any entrepreneur to set up their business and start on the right foot. It can be intimidating to get the ball rolling, but once you begin your market research and put your plan into action, it is easy to immerse yourself in the start-up. It is important to remember that there will be hurdles to overcome and challenging days early on, but it is a learning experience, and you should find your way with patience, hard work, support and dedication to the project.
Staff Writer; Peter Shaw