Apple and its Series of Apologies and Peculiar Clarifications On iPhone Mistakes.
(ThyBlackMan.com) How many times in a year does Apple apologize for its mistakes? Well, these apologies don't come frequently as the reason behind most of the iPhone related issues is poor communication, at least from Apple's point of view. Here are some of the most interesting apologies and weird clarifications made by Apple on iPhone mistakes.
Apple's iPhone Battery 'Slowdown'
One of the latest apologies from Apple came soon after the iPhone users started accusing the company of slowing down their iPhone batteries. Apple released a statement saying "We apologize. There's been a lot of misunderstanding about this issue." The company's CEO Tim Cook spoke to media saying he deeply apologizes but the decision of putting such codes was not inspired by any "other kind of motivation". But Apple admitting that it was secretly slowing down iPhones doesn't sound good no matter what the motive was. Now when the company understood what it did to the older iPhones, it is now allowing users to disable such settings with a newly introduced power management feature for iPhones.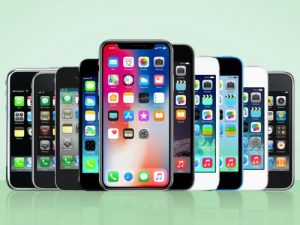 When Apple Taught Everyone Not To Install iOS Updates Immediately
Apple literally didn't do this, but iPhone owners learned a hard lesson when the company released the much awaited iOS 8.0.1 update to fix bugs in iOS 8.0. Instead of fixing those issues, the update simply broke the iPhones of many users. People started experiencing Touch ID and service related issues and soon after receiving complaints, Apple apologized and pulled the update back. Since then, many users wait for some time before downloading a new iOS update.
Apple's Warranty Policies In Chinese Market
Apple faced criticism in Chinese media as a result of its complex customer service policy. Apple was offering one-year after-sales iPhone service to customers, while in China the law says it must be two years. News channels also criticized Apple's arrogance on this issue. Customers said that they had to pay more than $90 to replace defective back cover. Apple released a statement saying that the company believes that there was a lack of proper communication. Tim Cook of Apple apologized for the same.
Bendgate
Soon after the launch of the iPhone 6 and iPhone 6 Plus, users experienced issues with the phone's size as these large-sized smartphones began bending in pockets even after normal use. The issue is known as "Bendgate" and became widespread after many images and videos appeared online. Apple later commented on the issue saying it is "extremely rare," and also said that the company received only nine complaints about the same.
Antennagate
The iPhone 4 was designed in a way that the company placed the antenna on the outside and this design change was clearly visible at the curves and joins. Users experienced a sudden drop in signal reception when they used to hold their iPhone 4 with their finger across the joint. When the issue was brought to Apple, the company said: "avoid holding it that way." Apple was mocked for such weird response. Eventually, Apple held a press conference and Steve Jobs announced free bumper cases for users.
iPhone Price Cut
When Apple launched its new iPhone in 2007, the 8GB model was available for $599 and many fans felt that the price was too high. As soon as the criticism reached its peak, Apple slashed the price and the new price tag was $399. Those early adopters were disappointed as within just two months the price came down. Steve Jobs apologized to users in an open letter saying that the company will offer a $100 store credit to those who bought the phone at a higher price.
Apple's iPhone is not the only product range that brought the company's scandals in light, Apple has also apologized many times for its mistakes related to several other products and customer service.
The macOS High Sierra Security Flaw
Apple's macOS High Sierra was plagued with a serious security issue that allowed people to log in to almost anyone's Mac-based system. As soon as the problem was identified, Apple rushed to release an apology and released an update to fix it. Once again Apple apologized for the vulnerability in their software and admitted that their customers deserve a lot better than this.
Racism at Apple Store in Melbourne, Australia
An Apple Store in Melbourne kicked out a group of black students from their premises because they thought the students would "steal something". The video of students was posted on Facebook in which an executive is can be heard telling kids that the security staff was worried about their presence in the store. Later, Apple apologized to the students and invited them back to the store ensuring they can visit the store whenever they want.
Staff Writer; Corey Shaw
Have any Tech Tips? News? Hit up our Tech Guru at; CoreyS@ThyBlackMan.com