Top 4 Reasons A Jet Charter is Perfect for Last Minute Trips.
(ThyBackMan.com) You have the chance to land the most lucrative customer account of your career. The only snag is that you have to be in front of the client as soon as possible. This is not the time to deal with commercial flights. What you need is a reliable jet charter company. Here are four reasons you should not waste time calling the airlines when a jet charter is no more than a phone call away.
No Dealing With Flying Standby
Flying standby seems like a good idea in some ways, since there's always the possibility of a cancellation and an available seat. Assuming you are lucky enough to get on a flight, consider what could happen when you need to change to another one along the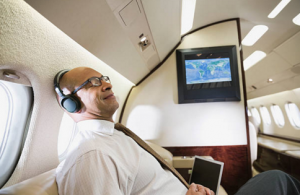 way. What started out with great fortune could mean spending several hours in a terminal somewhere between your home and your destination. Do you really want to take the chance?
By contrast, you can arrange for a direct jet charter to Salt Lake City and leave any time you like. Since there will be no need to stop along the way and board another plane, you get where you are going in plenty of time. There is no stressing over when or if you will arrive. All you have to do is concentrate on the upcoming meeting with your client.
More Competitive Pricing
Even if you can book a last-minute reservation on a commercial flight, the ticket price is likely to be significant. Couple that with the fact you have to make a connection or two and wait for each of those flights, and the cost becomes even less attractive. Before assuming that's your only option, find out more about the cost of chartering a flight.
The price may seem to be more on the surface, but consider the savings in terms of time and being able to reach your destination in a timely manner. By taking the charter flight, you have the chance to prepare for the meeting on the way, get a good night's sleep in a comfortable bed, and be fresh when you meet with the client first thing in the morning. Consider the cost an investment in being at your best when the meeting happens.
Leave Sooner Rather Than Later
There's no time to waste. That includes time languishing at gates waiting for your first outbound flight and any connecting flights. With a charter flight, you get to decide when to leave. That makes it all the easier to get on the way, have room to do some work without feeling cramped, and book a hotel room while you are in the air. By the time you land, there will be a car waiting to take you to the hotel where you can get some rest, freshen up in the morning, and be ready to convince the client that your company is the best choice.
Have More Time to Prepare for Your Meeting
The ability to get on the way quickly means more time to go over aspect of the pending meeting. What sort of visual presentation would convince the client to choose you over the rest? Are there documents you need to create or arrange into a compelling information packet or presentation? Do you need to have a conference call with several people while you are traveling to the destination? All of these matters can be addressed while you are using the Palm Springs jet charter to reach your client.
Don't let an opportunity slip through your fingers just because of commercial flight schedules. Call a charter jet company and make plans now. You can bet the cost will be one of the smartest investments you'll make this year.
NovaJet Aviation Group
2450 Derry Rd E
Mississauga
ON
L5S 1B2
Canada
+1 905-673-0287
Staff Writer; Larry Ford